In some cases, you may need to print barcodes for some of your inventory items. This could be used to print a page of barcodes for your Personal Training and Class session items, for example. The most common use for this feature is to print barcodes for items that do not normally have them.
On the main Inventory Management screen, you will see that each item has a small barcode icon next to it. Clicking this will generate a barcode for the item ready to print.

Printing a Single Barcode
Barcode Sheets
More often than not, you will want to print off more than one barcode at a time. This is done by selecting the Select Barcodes To Print option. This changes the view. Now, when you select an item, you will see a 1 appear. This means that there will be one barcode of that item. You can select more items to add more barcodes, and even re-select items in order to print multiple barcodes.
Once you've selected the items you wish to print barcodes for, select the Print option.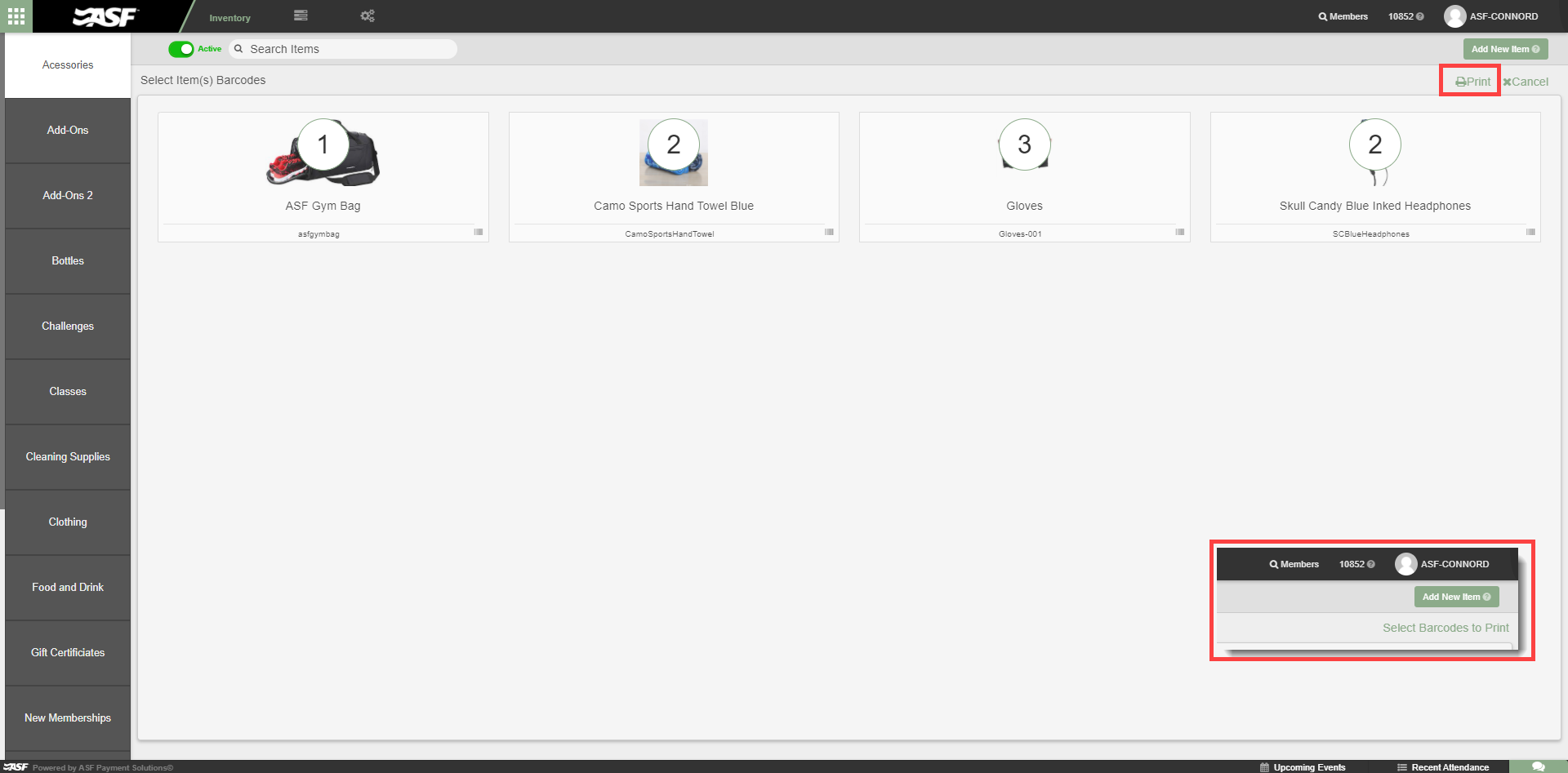 Printing Multiple Barcodes