Offers created in Offer Builder can be set up to be available for sign up online. This may be something you wish to implement for your facility in order to allow members to sign themselves up for a membership online.
Member and Prospect Offers in Online Join
Setting up an offer to be available online is very simple. To start, select one of your existing offers, scroll down to the Payment Terms section, and select a Payment Term to begin editing it. The only thing we need to change here is to make sure the Available in Online Join toggle is turned on. This will make the specific Payment Term we are currently editing available online. If there are multiple payment terms you want online, you will need to do this for each payment term.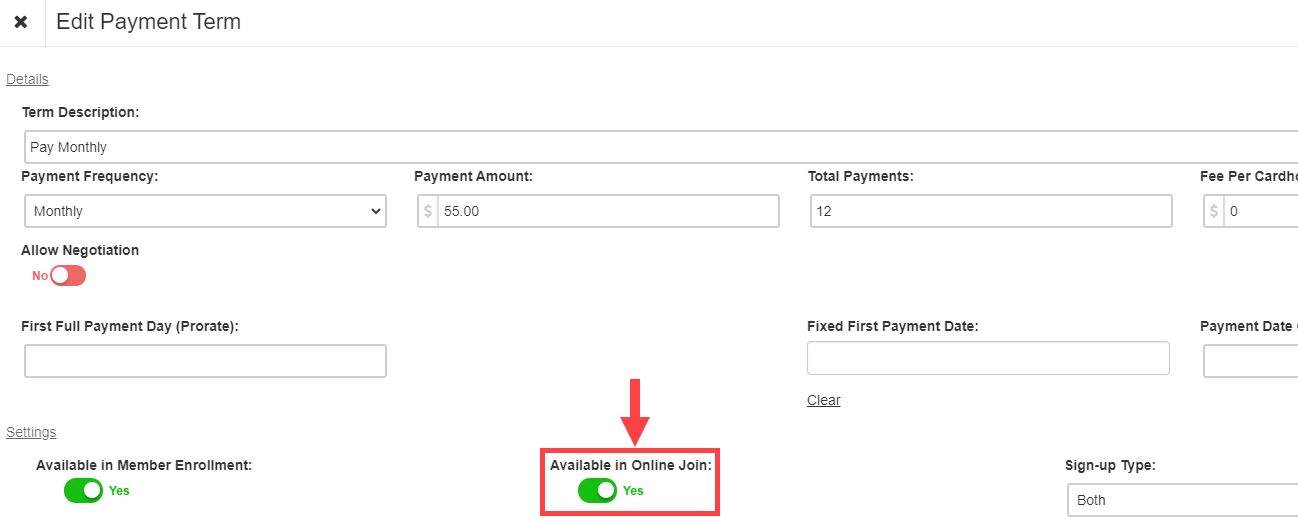 Externally Viewable Toggle
You will need to be sure to do this for each payment term on each offer that you wish to be available online.
All Prospect offers will be available externally through the Prospect Online Join page. There are no specific settings to access to change the online accessibility of Prospect offers.
Accessing Online Join
To access Online Join for your members, select the Menu from the main Offer Builder screen and select Online Join All Offers Link (Members). This will open a new tab in your web browser with the Online Join window. Now, you can simply copy the URL from the address bar and post it to social media, embed it in your club's website, or do whatever you need to with it.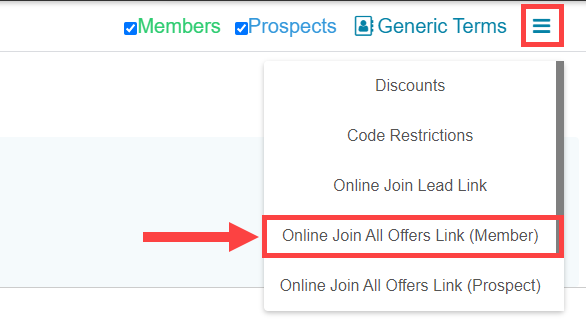 Accessing External Member Enrollment
Further Reading:
Check out these articles to learn more about Offer Builder and Member Enrollment!