Managing your scheduled events can be done from the Overview screen. This will include editing, rescheduling, and removing scheduled events.
Editing Events
Editing events will allow you to make changes to any of the event's settings. This can be used to change the date, time, duration, capacity, and more. You can start editing an event by selecting it from the Overview. Make any changes to the event and click Edit Event.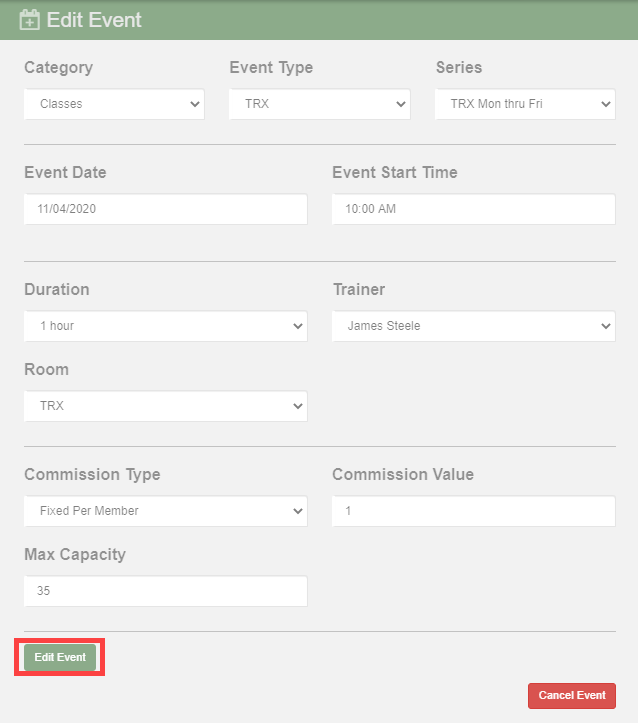 Cancelling Events
Cancelling events is done through the same process as editing events. Select the event to begin editing it, and choose Cancel Event. You can also cancel multiple events at once using the Multi-Event Editor.
Rescheduling Events
In some cases, you may need to reschedule an event to a new date, time, and/or trainer. This can be done through Editing the event (see above), but this can also be done from the Overview. You can use the Move Event option that is visible when hovering over the event to do this.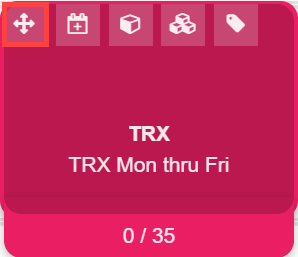 This will allow you to select a new slot on the Overview to schedule the event. First, use the navigation arrows at the top of the Overview to select the day, then choose the time slot under the necessary trainer.