One way you can use the Media Library feature of Online Scheduler is by linking recorded Zoom meetings.
To add a Zoom recording, you will first need to find the video link. You can find this either through the Zoom website or the desktop app if you are using it.
If you go through the Zoom website (zoom.us), you will find any recorded meetings in the Recordings tab. Select Share, then find the URL under the Sharing Information.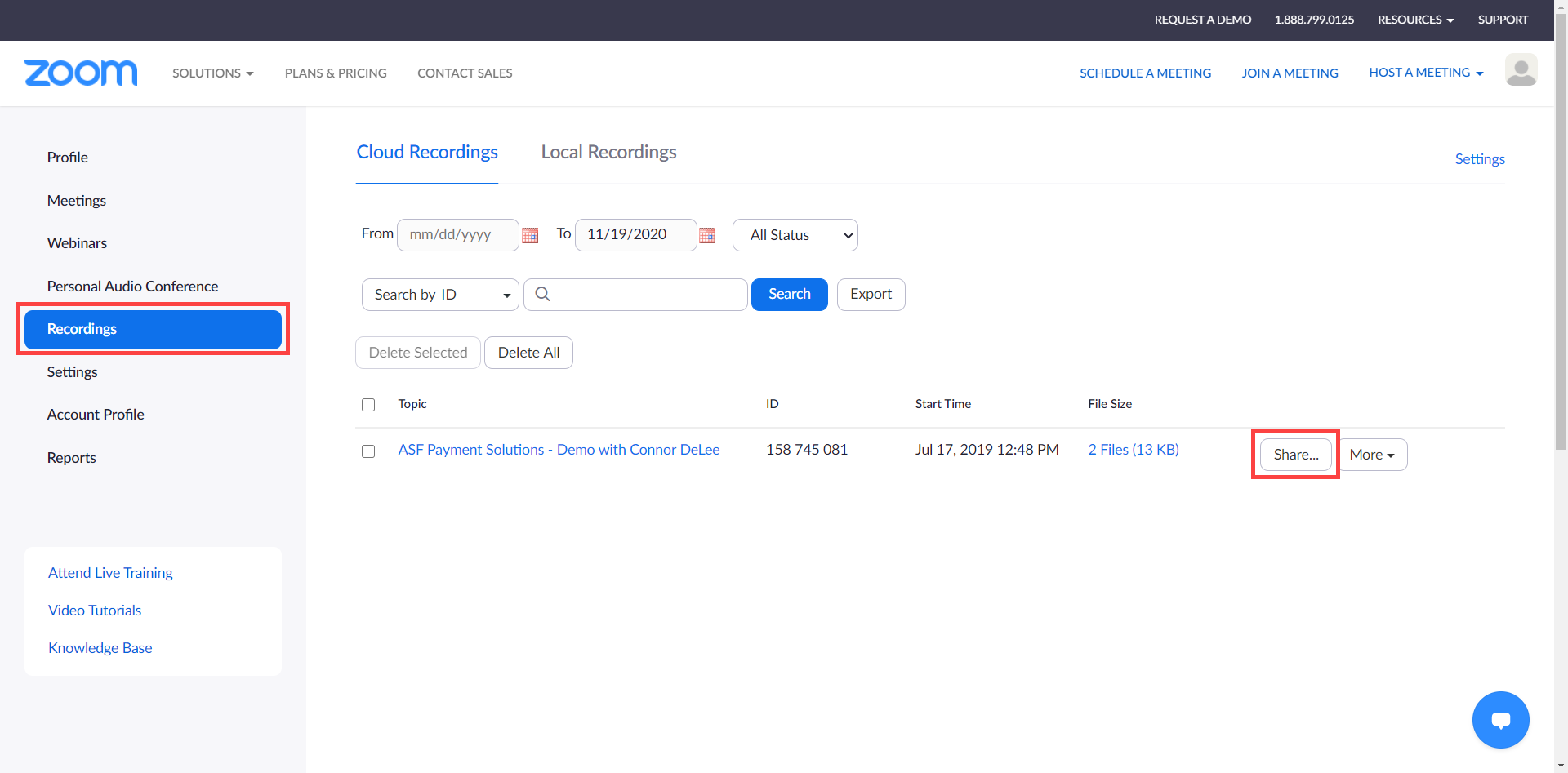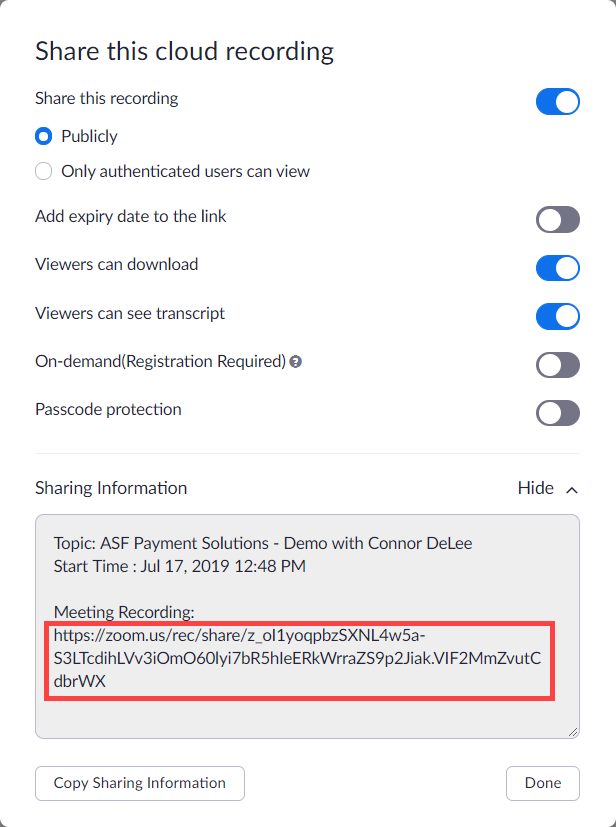 If you go through the Zoom desktop application, you can access any recordings by navigating to the Meetings page and selecting the Recorded tab. Each recorded Zoom meeting will be displayed along with the URL to access the recording.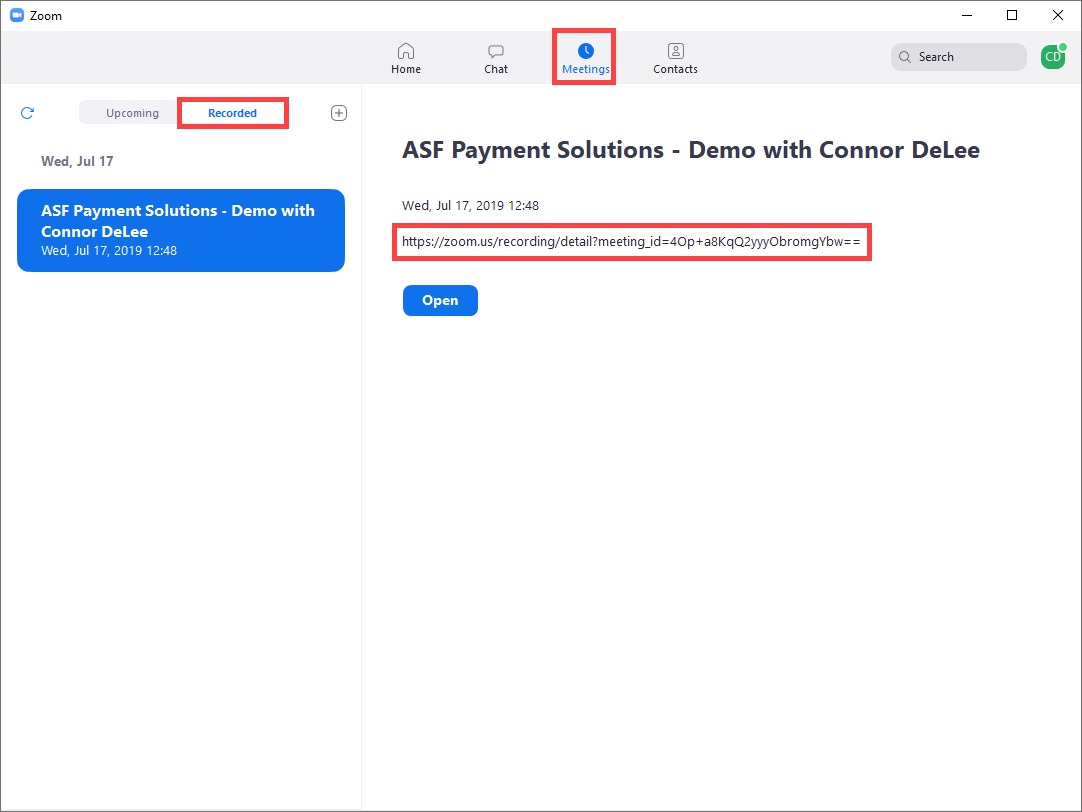 Once you have the link, navigate to the Media Library found in Settings, then Client Preferences, and then Media Library.

Start adding a new video by clicking Add New. Give your video a title and description, select the Media Type and Source, then paste the URL in the Media URL field. Once everything is entered, click Save.