Roles may become a key part of managing your club in My Club Business. Roles will allow you to create groups of users with preset permissions, removing the need to set user permissions individually for each user.
To access the Role Settings, select Settings from the My Apps page, then Role Settings.

The following screen shows your current roles. If you have not already created any yourself, you will only see the Client Admin and Unassigned roles. Client Admin is the master role. Users that are created as client admins have no locked doors and can access any and all features of My Club Business.
Creating Roles
To create a new role, select Add New Role. This will bring you to a new, blank role. Give the role a name, then you can begin setting up the permissions for that role.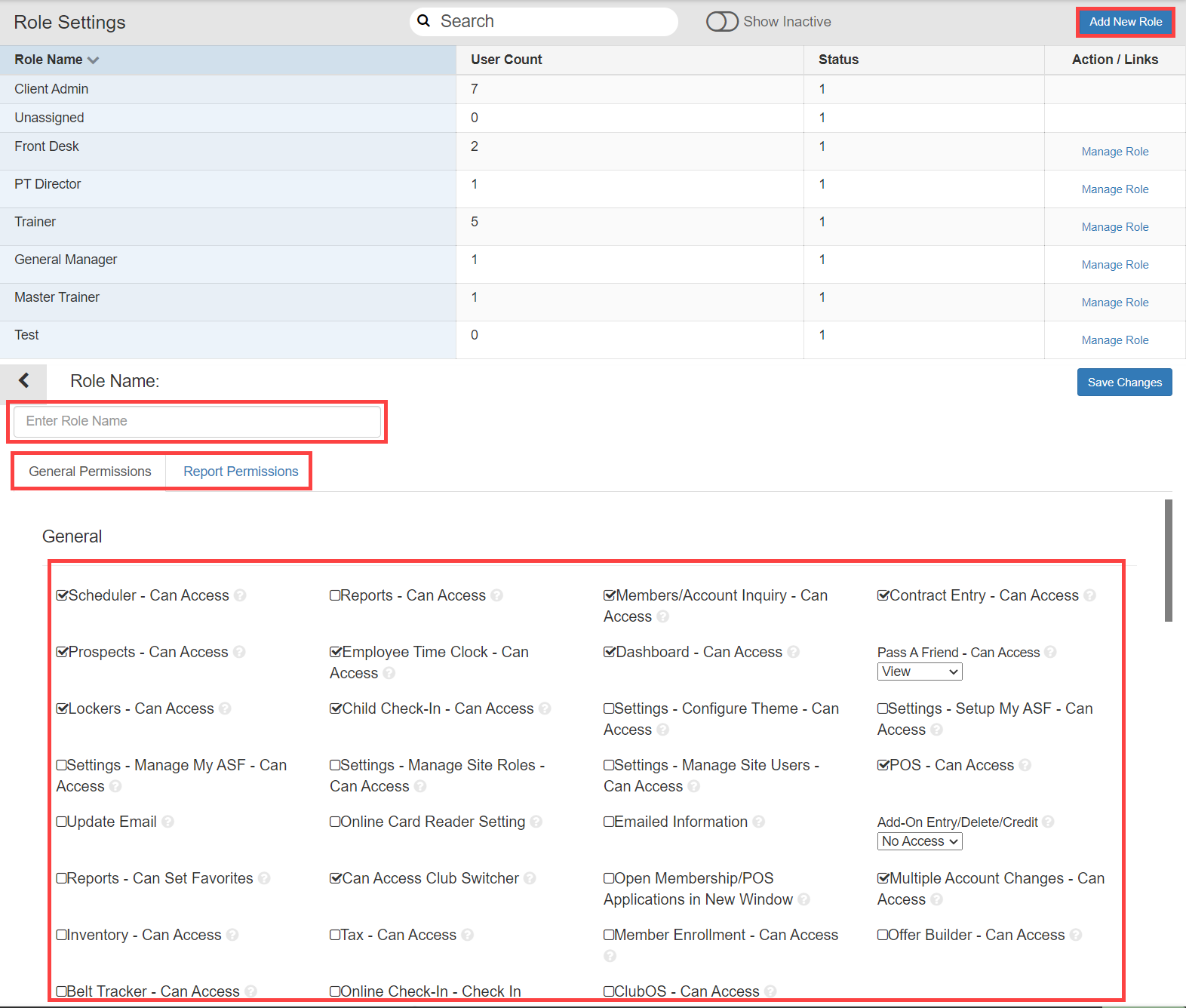 Each permission has a small ? next to it. This is a tool tip that will give a brief explanation of what that particular permission does.
Once you've select the proper General and Report permissions for this role, click Save Changes to create the new role. It will now appear in the list on the previous page.
Manage Roles
In some instances, you may need to manage and change the permissions of some roles. This is done by selecting the Manage Role option under the Action/Links section.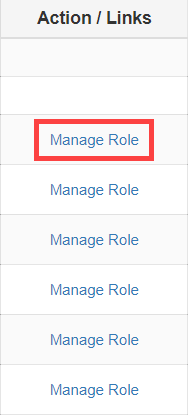 This will allow you to change any of the permissions, which will automatically update any users associated with the role. You can also change the name, or even delete the role.
Note
You can only delete a role if there are no associated users. You can see this under the User Count.