One way you can use the Media Library feature of Online Scheduler is by linking videos that have been uploaded to YouTube. You can link any of your videos on YouTube and they will automatically be embedded into your Online Scheduler page.
To add a YouTube video, you will first need to find and edit the video link. Start by navigating to the video on YouTube and selecting the Share option and copying the link.
Once you have the link, navigate to the Media Library found in Settings, then Client Preferences, and then Media Library.

Start adding a new video by clicking Add New. Give your video a title and description, select the Media Type and Source, then paste the URL in the Media URL field. Since this is a YouTube link, we are going to need to make adjustments to the URL we got from YouTube in order to make it work properly.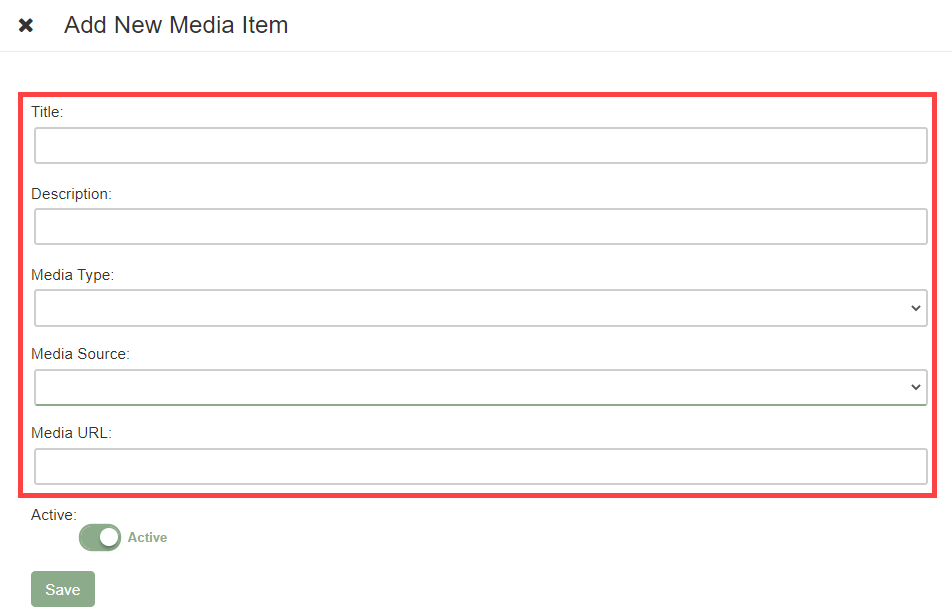 For YouTube links, we need to adjust the URL slightly. Here is an example of how a URL will need to be changed (changes are highlighted in red):
URL Copied from YouTube
https://youtu.be/LAYMP6TdtDI
Updated URL for the Media Library
https://youtube.com/embed/LAYMP6TdtDI
Once you've modified the URL and everything else is filled in, click Save. The video will now appear in the Media Library.