Featured Events are a way to highlight certain events in the My Member Account Mobile App. These events will appear at the top of the main page of the app for all members to see.
To set a featured event, you will first need to navigate to the event in My Scheduler. The easiest way to do this is to navigate to the event in the Overview, then select the View Event option that appears on the event tile while hovering the mouse cursor over it.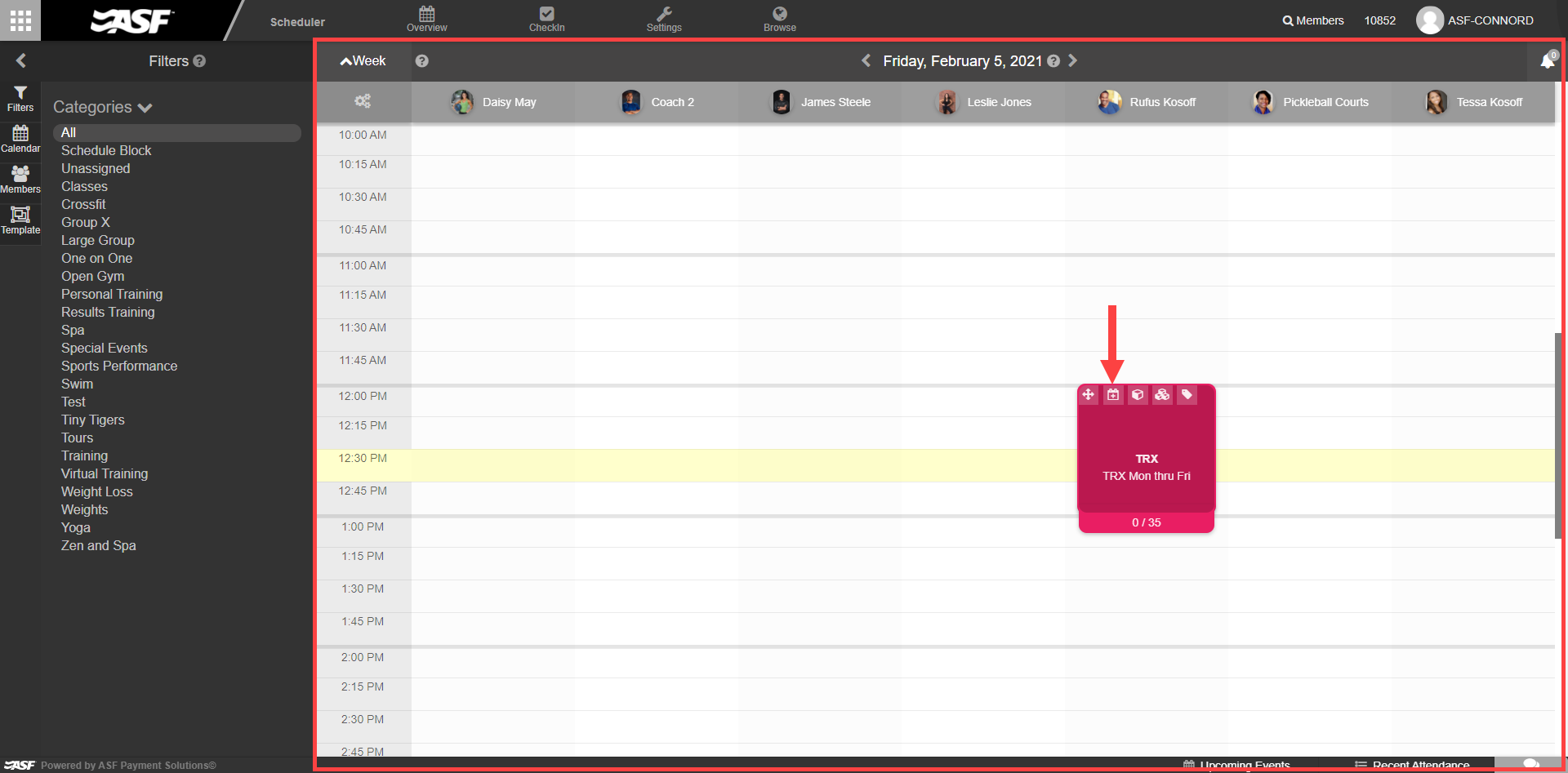 Next, select the Set Featured Event option in the event settings. This will override any currently set featured event.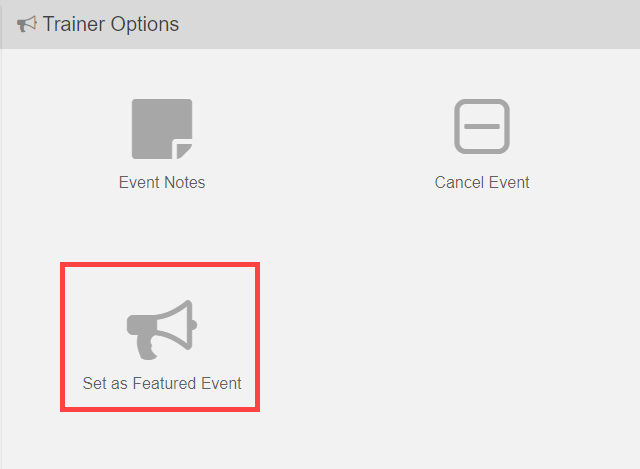 The featured event will appear at the top of the app whenever a member logs in.
To remove the featured event, navigate to the My Scheduler client preferences. Here, you will find the currently set featured event listed along with a Remove Featured Event option.