The Media Library is a feature of Online Scheduler that should be used to upload pre-recorded videos of classes and events that your members can access remotely.
The Media Library is accessed through the Client Preferences in Settings.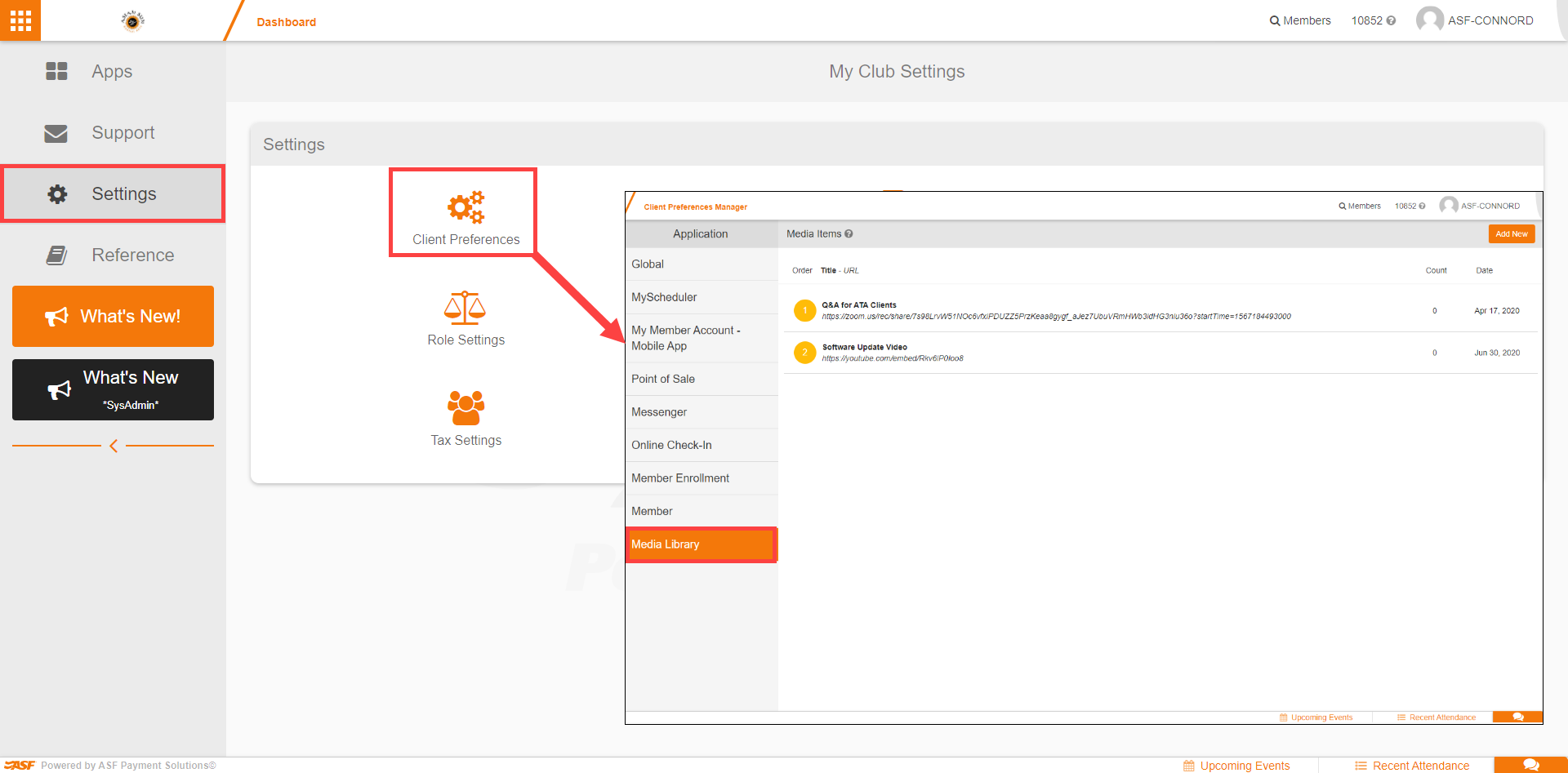 The Media Library should be used to upload either YouTube videos or recorded Zoom meetings. To add a new video, select Add New. Give the video a Title and Description, select either Video or Audio for the Media Type, select either YouTube or Zoom for the Media Source, then enter the Media URL.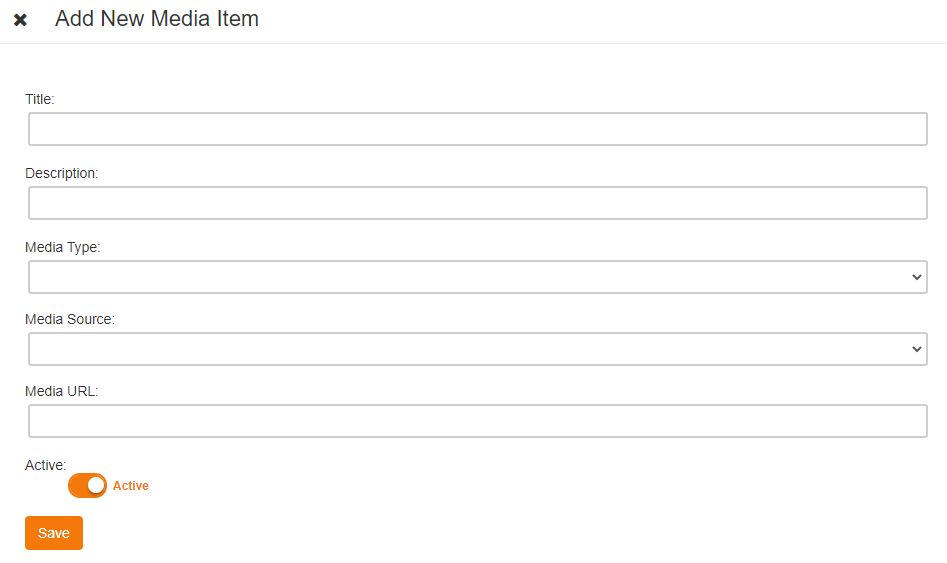 Note
For YouTube videos, you MUST make the above adjustments to the URL copied from YouTube in order for the video to be added correctly.

Once the video has been added to the Media Library, it will be viewable to members in the Online Scheduler under the Online Videos page. YouTube videos will be embedded into the site, while Zoom videos will redirect members to view the recorded meeting in Zoom.