Pat of setting up My Scheduler will involve setting up your club's hours of operation. This will set the hours that events are able to be scheduled.
To access the Hours of Operation, select My Scheduler from the My Apps page, then select the Admin Options located at the top of the page.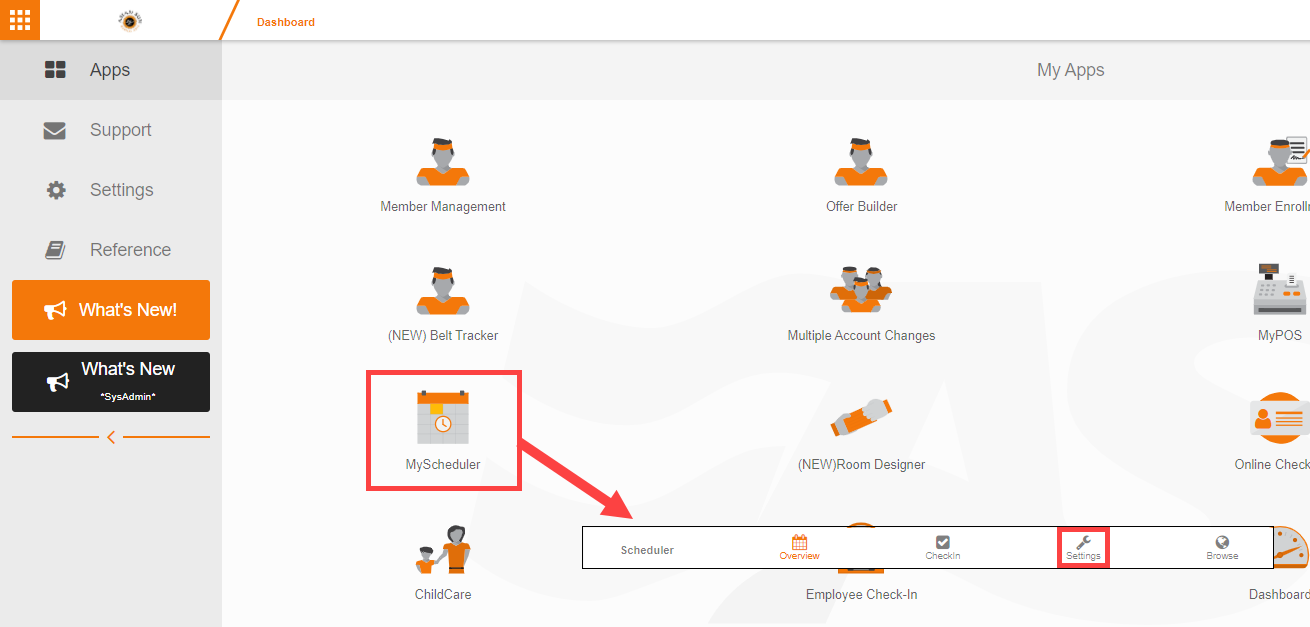 If you have not changed the hours of operation yet, they will be set up with the default hours. You can manually change the Opening Time and Closing Time for each day depending on your club's schedule. There are also toggles for 24 Hours and Club Closed if there are days where the club is closed or open for 24 hours.
Once you've set up your hours of operation, click Save.