Holidays and Blackouts are a tool used in My Scheduler that should be used to enter exceptions to your club hours of operations. These should be used to make one-time changes to your club hours for instances of club closure, such as with holidays or club maintenance.
To access the Holidays and Blackouts tool, select My Scheduler from the My Apps page, then select the Admin Options from the top of the page.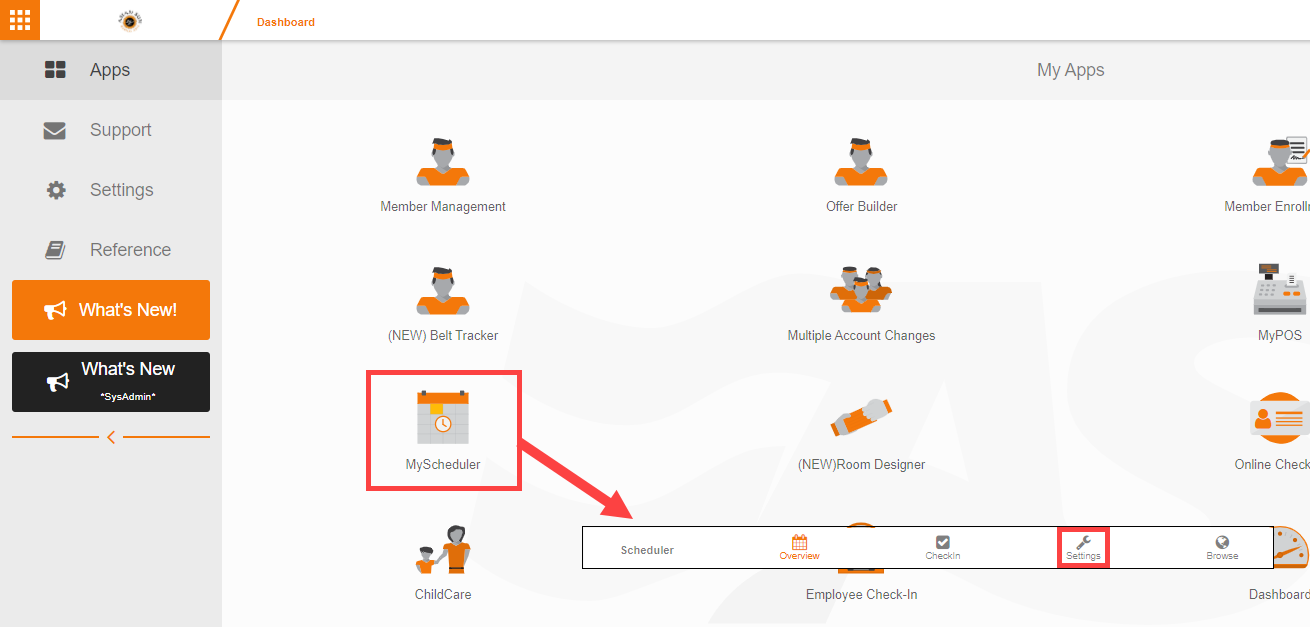 For any schedule exception, enter the Description (e.g. Holiday, Club Maintenance, etc.) and select the date the exception will occur. Next, you can either select Club Closed to indicate the club will be closed for that day, or you can enter specific hours of operation. These hours will override the hours set up in Hours of Operation for the selected day.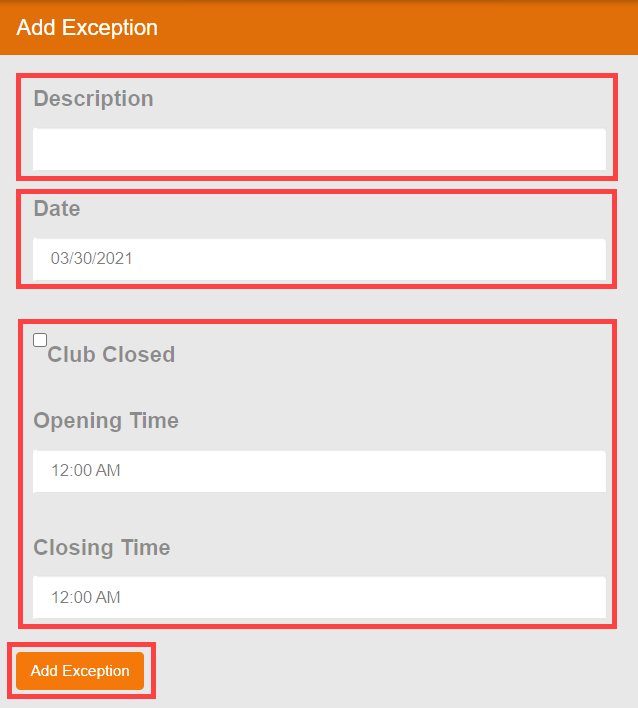 Once you've entered the information, click Add Exception.
You can select any existing exceptions from the left side of the screen. This will allow you to either edit the exception or delete it. You should select the exception, make any adjustments needed, then click Edit Exception.