Part of setting up Offer Builder includes creating offer groups. Offer groups should be used to organize your offers in a way that is most logical based on your memberships. Every offer must be part of an offer group, so you need at least one group created before you can set up any offers.
To setup Offer Groups, navigate to Offer Builder. Select the + Group button to create a new group.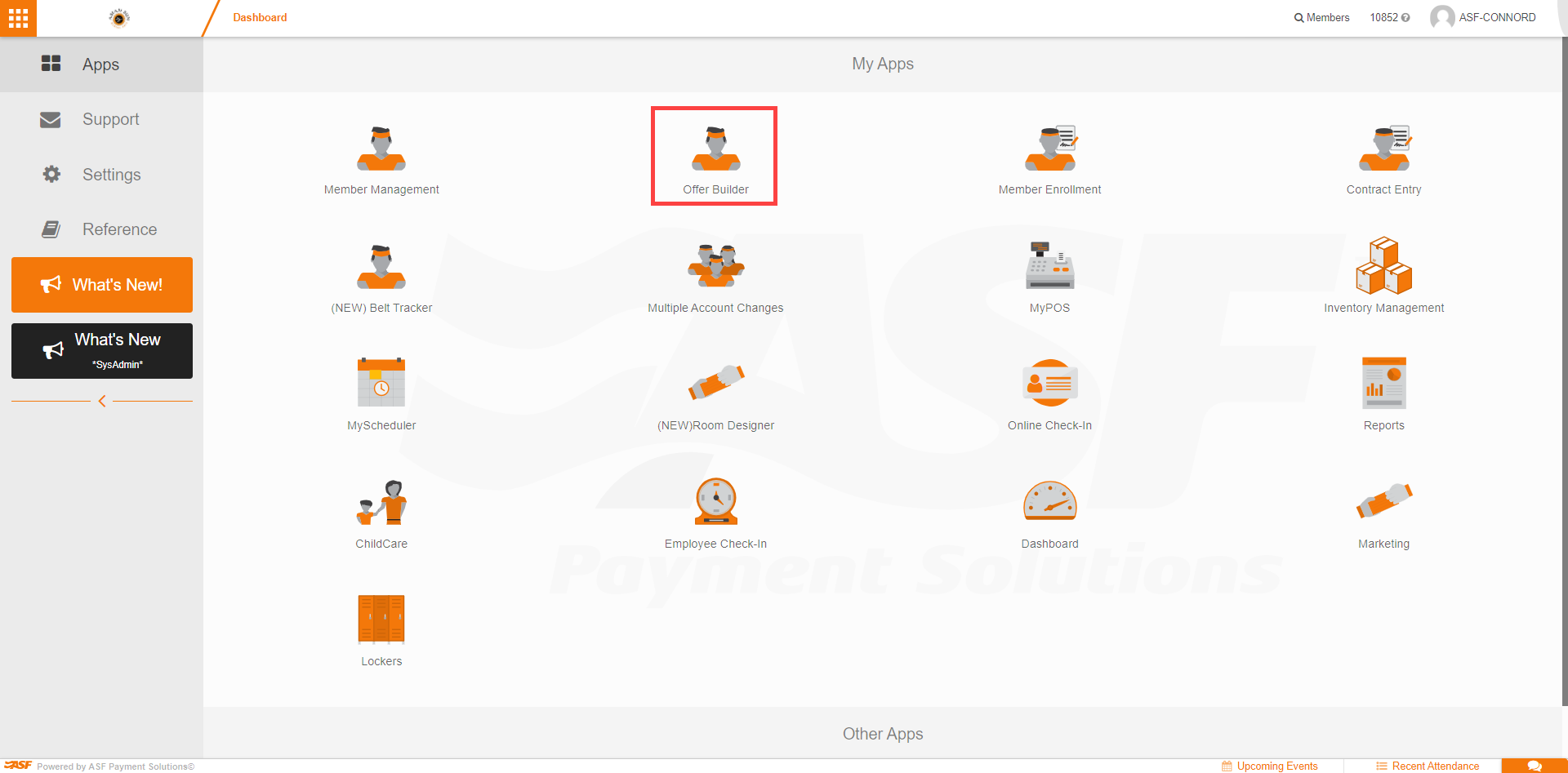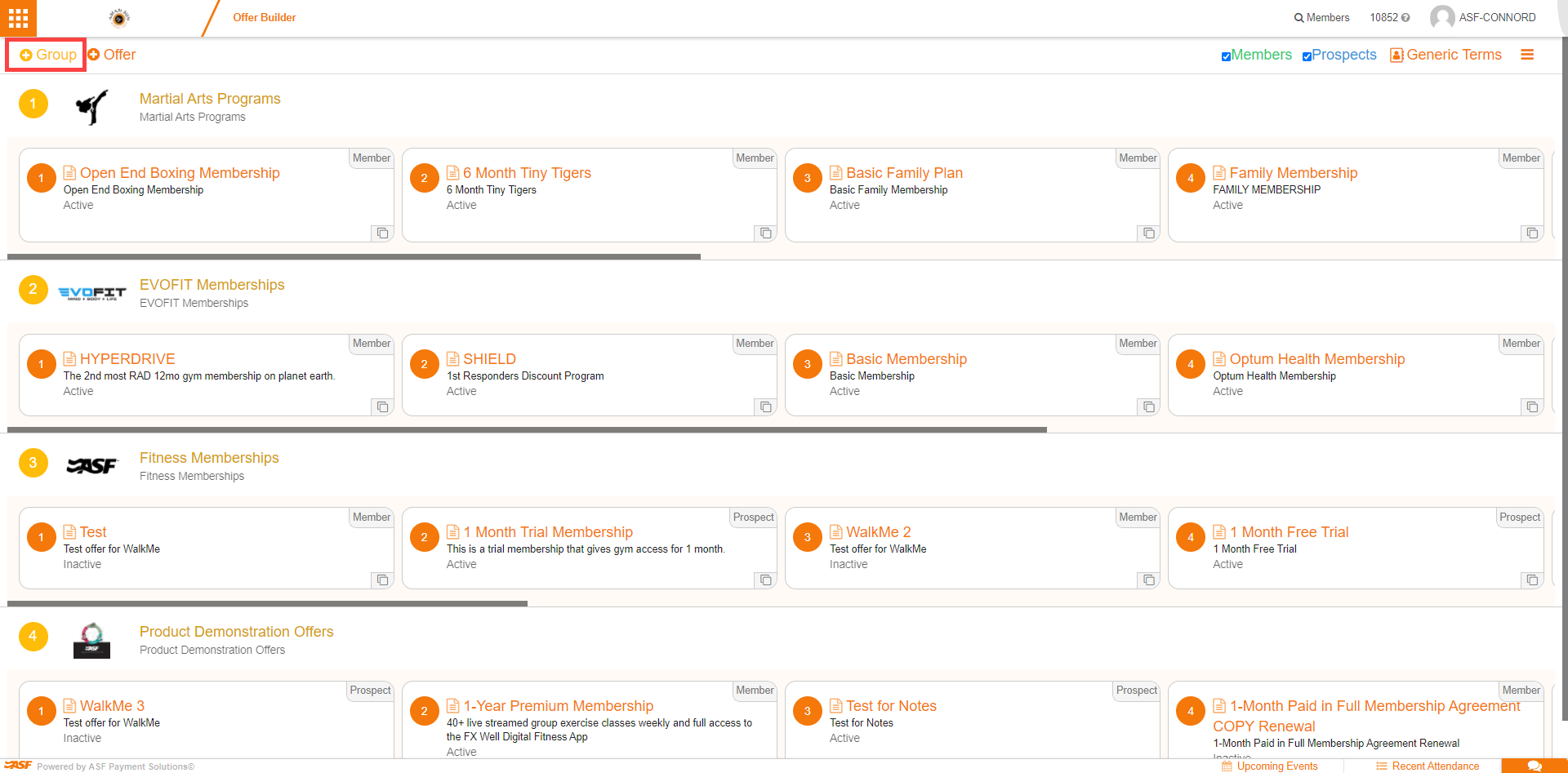 Each group will require:
An image
A group name
A short description
A long description
Once you fill in these fields, be sure to click Save to save the group.