Check-In settings includes configuration options for Online Check-In and Self Check-In applications.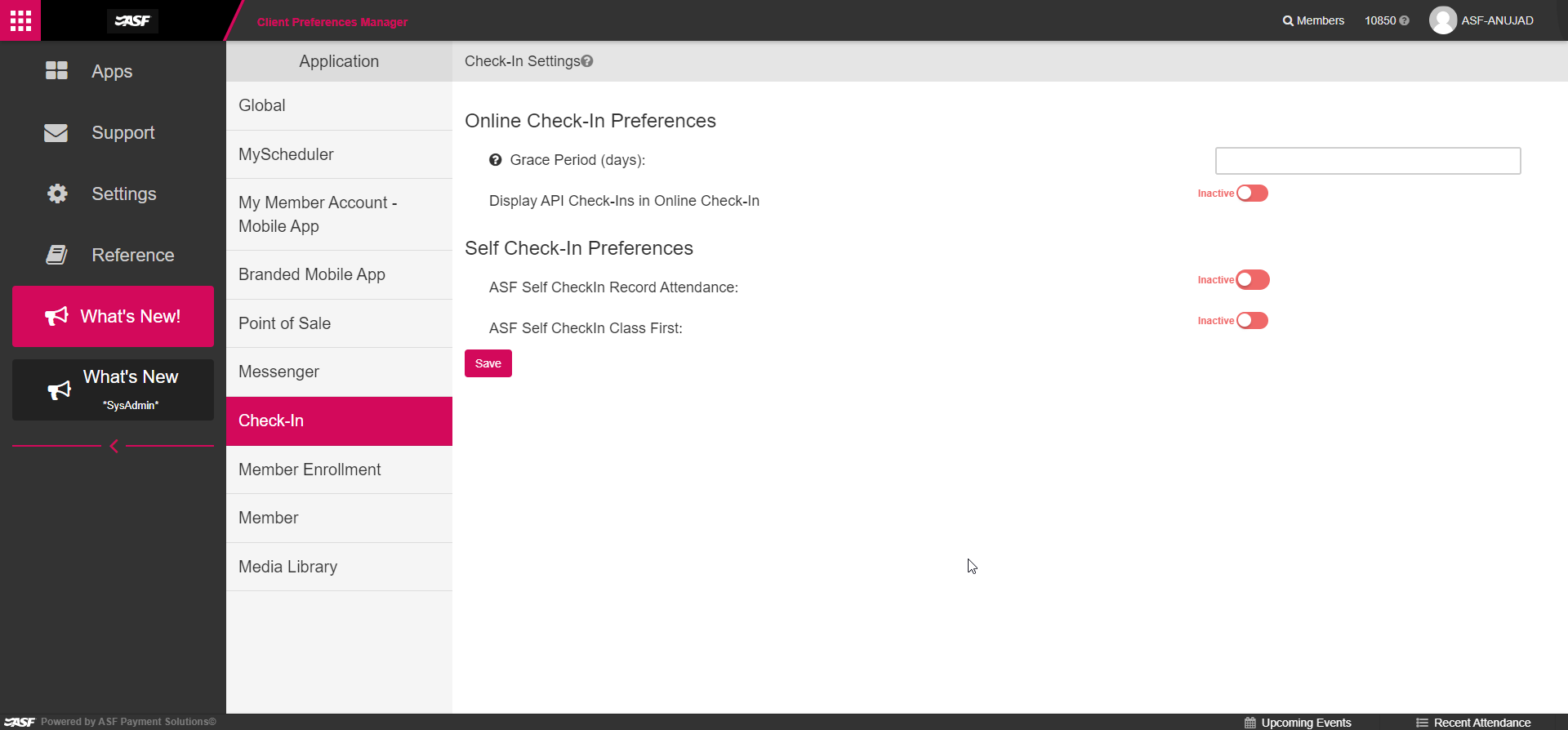 Online Check-in Preferences
Grace Period: This field should be used to set up a check-in grace period. This will set a number of days members can be past due in their dues or add-ons payments before they will be flagged as "Problem Attendance" by Online Check-in and Self Check-in
Display API Check-Ins in Online Check-In: This option is available for check ins via select integrated door access systems to be real time displayed on the Online Check-In screen for staffed member check in to track members as they are entering the facility and alerting staff to member issues.
Note
Only check-ins that use ASF's API are real time displayed. Check-ins that use data cached by the door access system are not real time displayed.
Self Check-in Preferences
ASF Self CheckIn Record Attendance: This toggle will indicate whether or not you want the Self Check-in app to record general attendance, as is done with Online Check-in.
ASF Self CheckIn Class First: This toggle will determine if members will check themselves into their classes first when using the Self Check-in app.
Further reading:
Check out these articles to learn more about Online Check-in!