The Public Calendar is an extension of My Scheduler that allows members to sign up for events externally.
Note: This shouldn't be confused with the Online Scheduler. Both programs offer similar features, but the Public Calendar offers some extended functionality. If you are currently using the Online Scheduler, you should shift to using the Public Calendar going forward. All settings that you have setup with the Online Scheduler will be retained in switching to Public Calendar.
The Public Calendar must be turned on by ASF, so if you wish to use this feature, please contact ASF Client Support at 1(800)527-6898.
Accessing the Public Calendar
The Public Calendar can be accessed through a collection of links found in the My Scheduler Client Preferences. From the Client Preferences, select My Scheduler, and then Online Settings.

Under the Online Connect section, you will find two links: Public Calendar Link and Public Calendar Link - Embeddable.
What to do with these links:
Public Calendar Link: Selecting this link will open the Public Calendar in a new tab. This link should be used to share directly with your members. For example, you could post this link in a social media post or through a member-wide email. Members accessing this link will be directed to the Public Calendar in their web browser, from which they can log in and sign up using their member account
Public Calendar Link - Embeddable: Selecting this link will also open the Public Calendar in a new tab, but this link should NOT be used to have members access the Public Calendar. This link should be used to embed the Public Calendar into your club's website. This will allow members to visit your website, find the Public Calendar, and sign up for events through your club website.
Member Usage
When a member is using the Public Calendar to register for events, they should start by logging into their account using the Log In option found in the upper right of the page. This will ensure that their user account is associated with the sign up.
Once they are logged in, they will have access to a few sections:
Club Information: The member can find information on your club, such as address and phone number
Upcoming Schedule: This is where the member will find upcoming events that they can register for
Online Videos: This page will display any videos that you have added to your Media Library.
My Information: Allows the member to review the events they are scheduled for. Also provides a link to MyASFAccount.com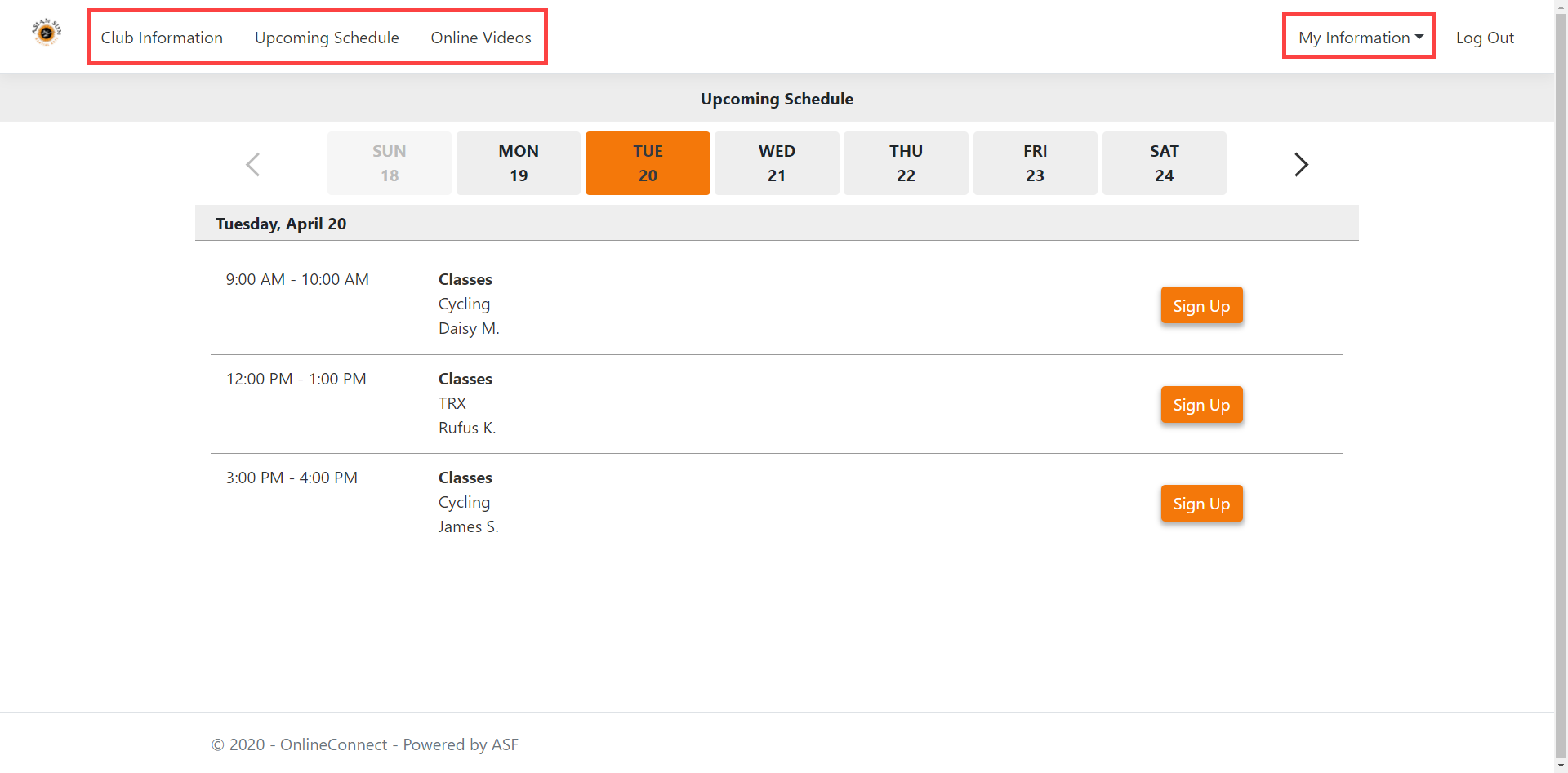 In the Upcoming Schedule section, members can choose the day they wish to view, then select Sign Up next to the event(s) that they wish to register for.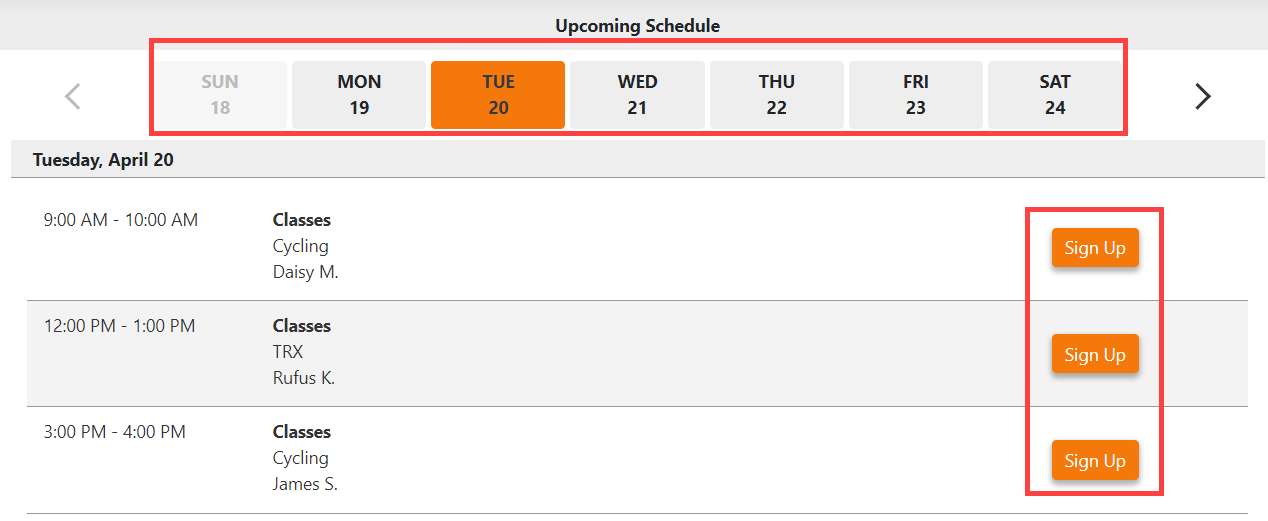 Under My Information, the member can select Scheduled Events to view the events they are registered for. This can also be used by members to cancel themselves from events if allowed.