Member accounts can be pulled up a couple of different ways depending on your personal preference and what is most efficient for your club's workflow.
Quick Member Search
One tool used to pull up member accounts is the Quick Member Search tool. This tool appears in all screens of My Club Business, so it can always be accessed.

To use the Quick Member Search:
Select Members from the top right of My Club Business
Enter the search information. This can be the member/cardholder's name, account number, or alternate ID.
Select the member from the list of results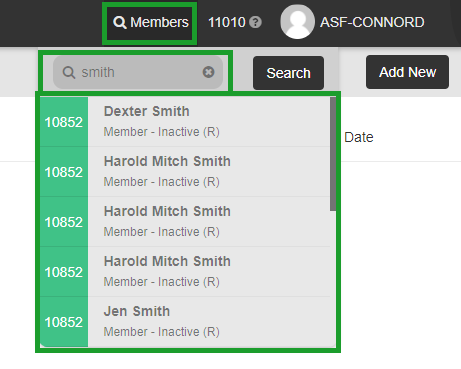 Member Management
Outside of the Quick Member Search, you can also pull up member accounts through the Member Management application.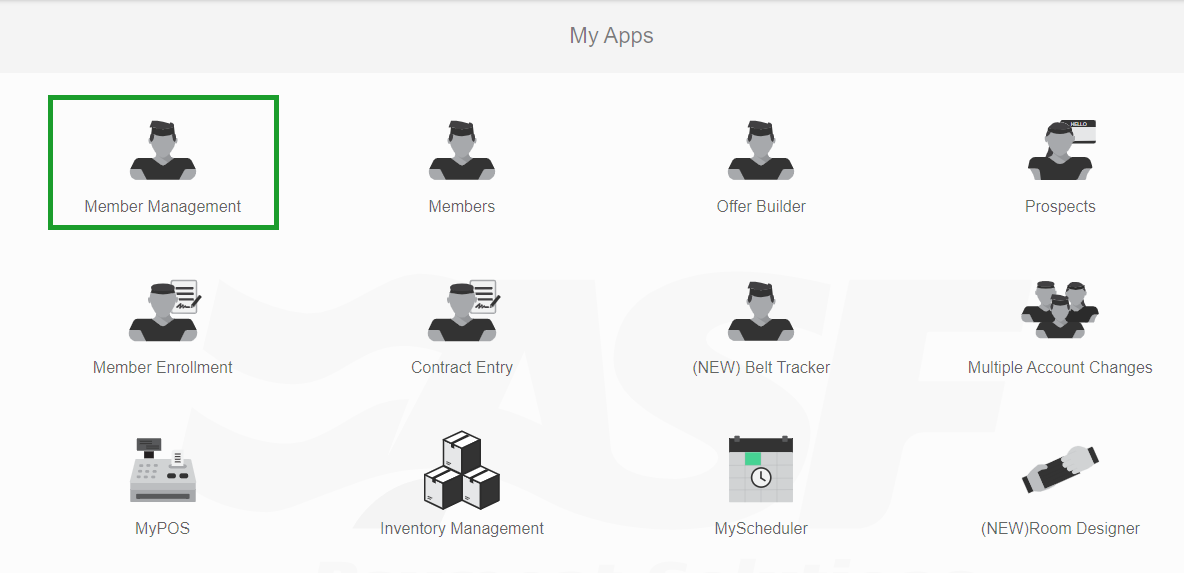 To pull up an account in Member Management:
Select the Member Management app from the My Apps page
Enter the search information to find the member/cardholder you need
Select the member/cardholder from the list