Offer Builder comes with the ability to create duplicate offers. This should be used while you are setting up your offers in Offer Builder if you have multiple offers that have similar details. This will help to speed up the process of creating offers.
To begin copying an offer, navigate to the main Offer Builder screen. Each offer has a Copy button. Selecting this will duplicate the offer.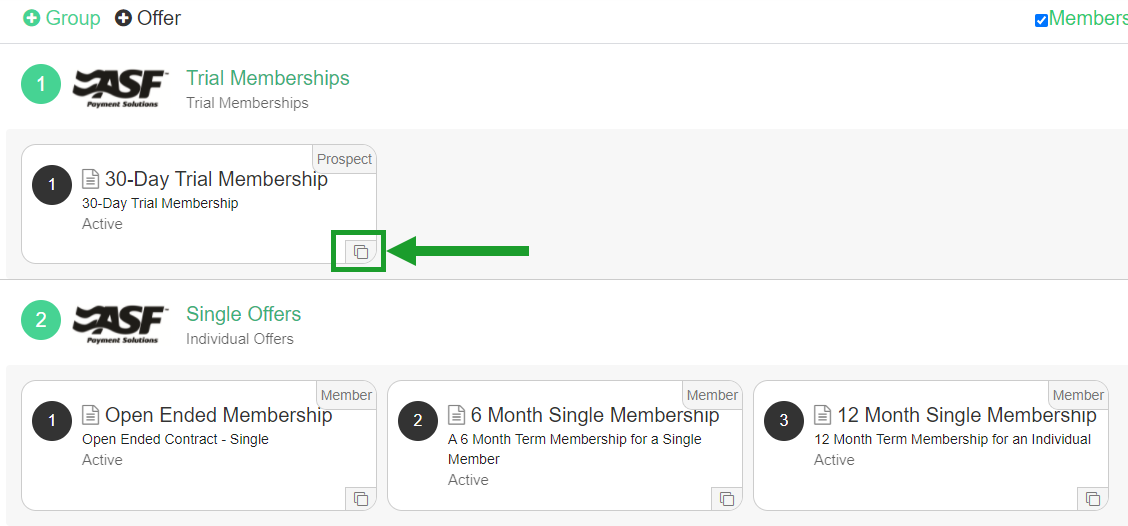 Duplicating the offer will bring you straight into editing the new offer. The first thing you will want to do is change the offer name. By default, the offer will have an altered version of the copied offer's name.

You will also need to change the Offer Code so that there is not a duplicate offer code.
Once you've changed the offer name, you can continue with adjusting the rest of the offer depending on what you need.