Along with the other features, the app can be used as a nutrition logging tool. You can either enter and save your own meals, or you can integrate with the MyFitnessPal app if you are using it (see the Integrations article for more information).
To begin logging your nutrition, select Log Nutrition from the Hub page: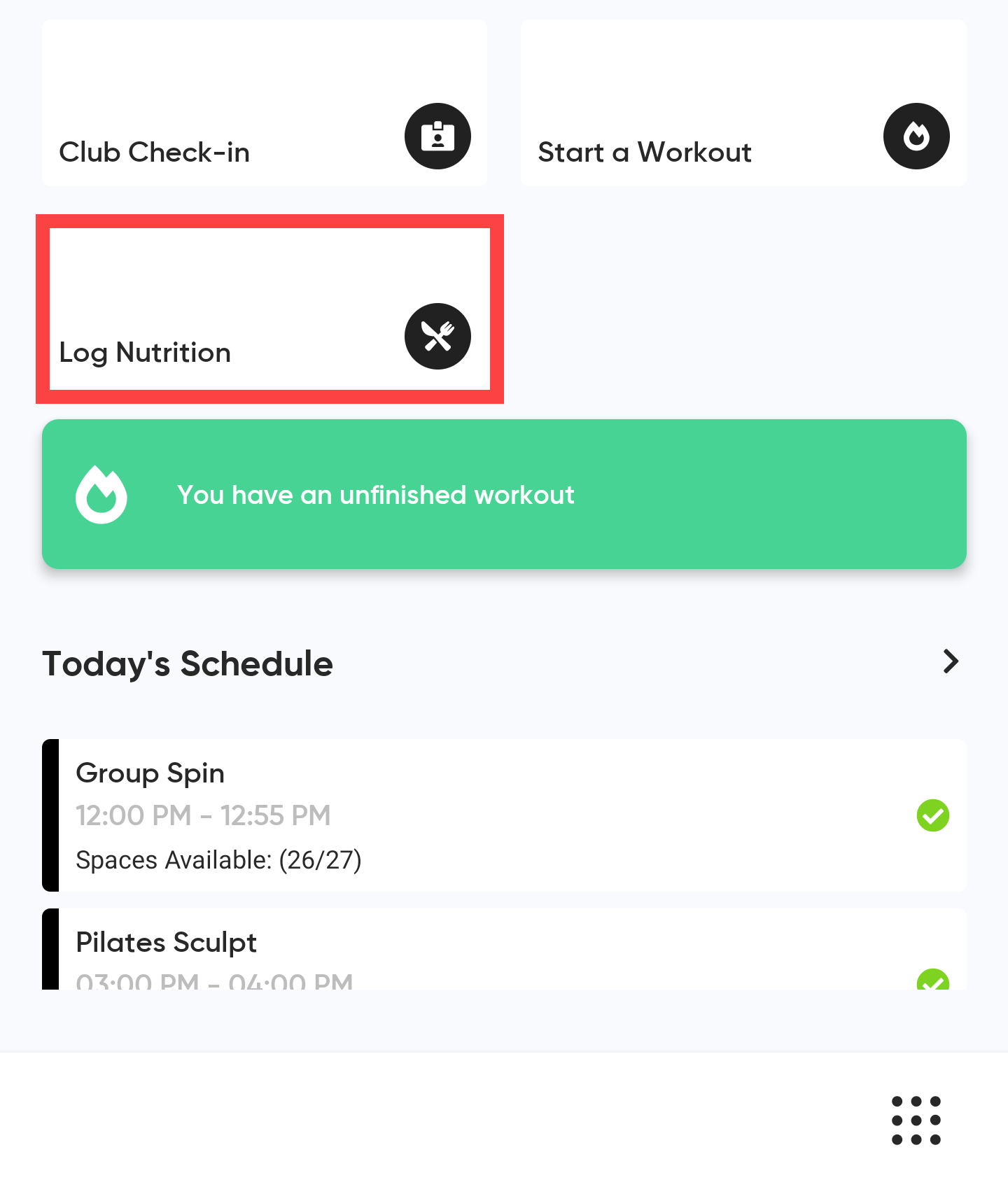 Select either Custom Nutrition Plan, or MyFitnessPal, then click Next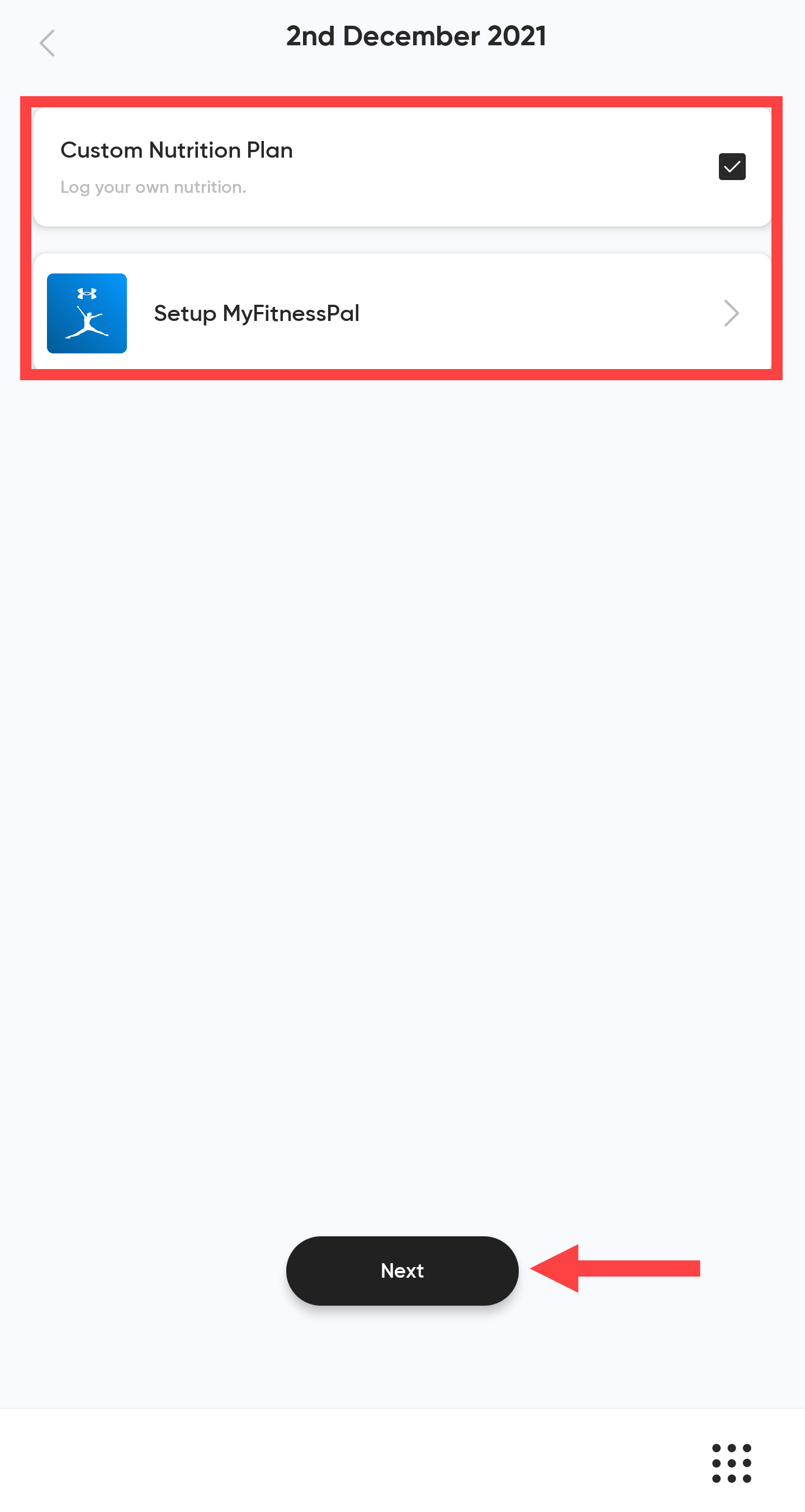 Setting Up Meals
By default, the Nutrition section will come with 3 default meals: Breakfast, Lunch, and Dinner. You can add new, custom meals using the menu in the top right corner of the app screen: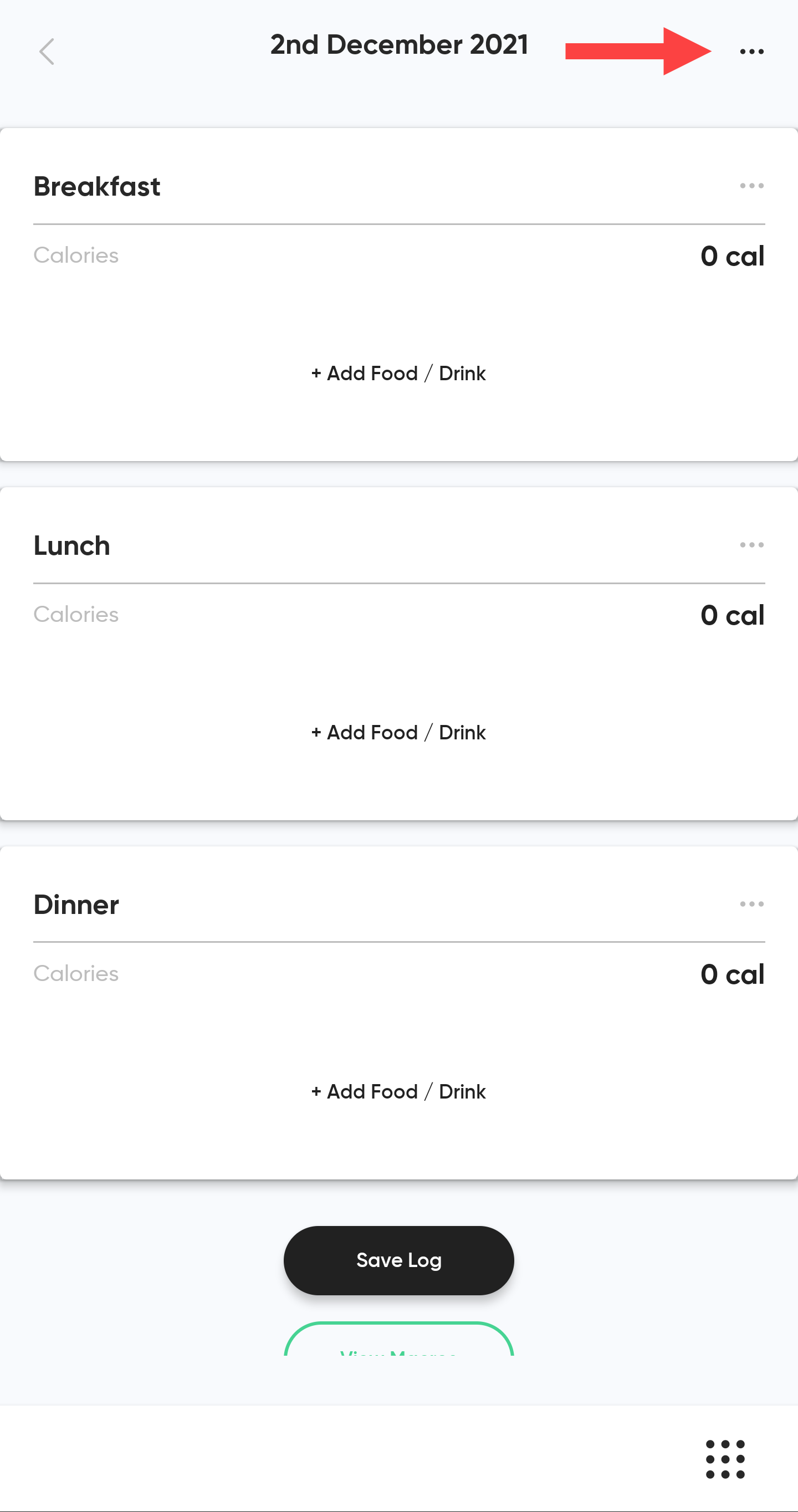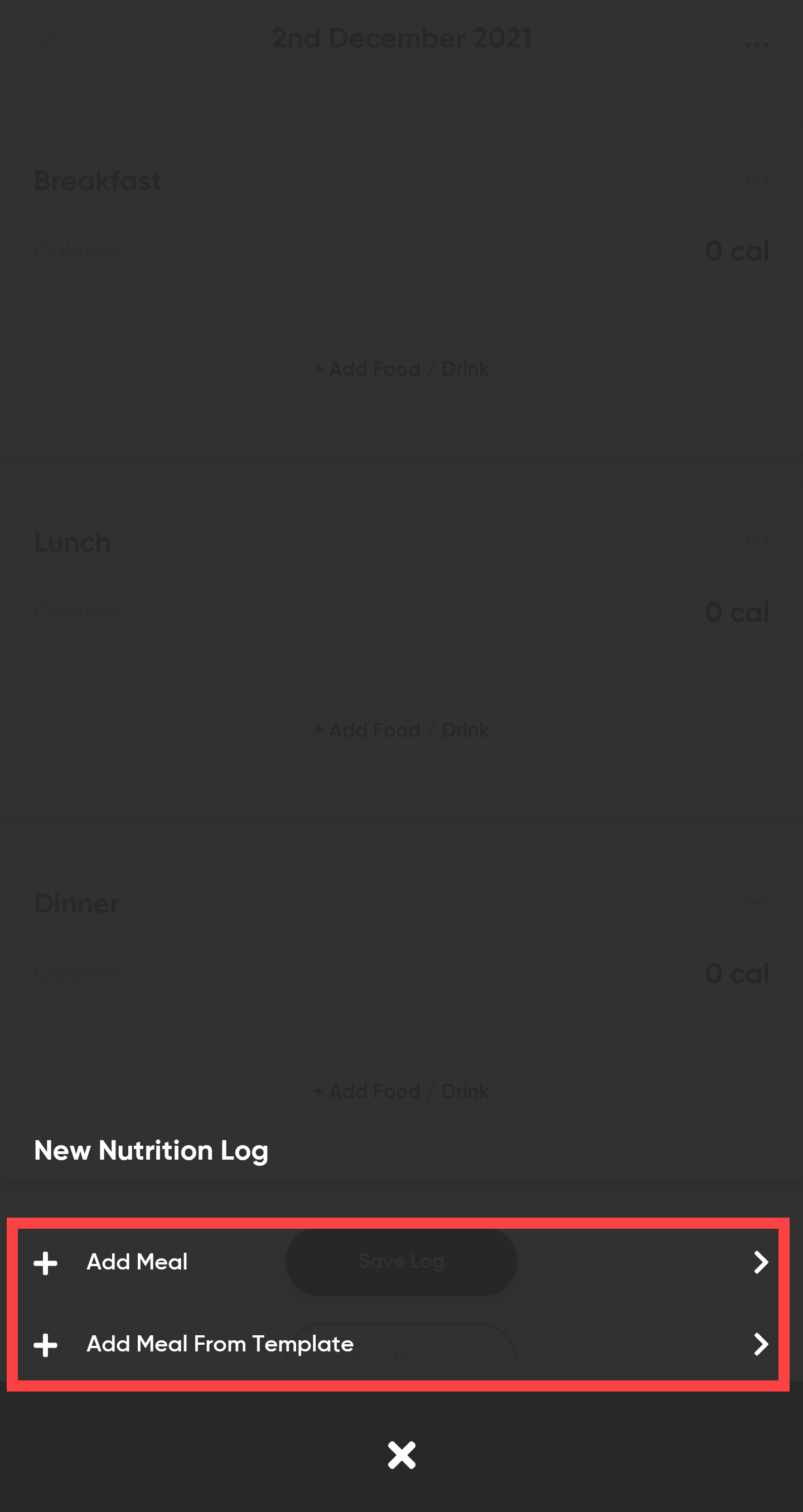 You can either add a new blank meal (Add Meal), or, if you have any meal templates (see below), you can add one of those instead (Add Meal from Template). Once your meals have been set up, you can begin adding food and drink by selecting +Add Food/Drink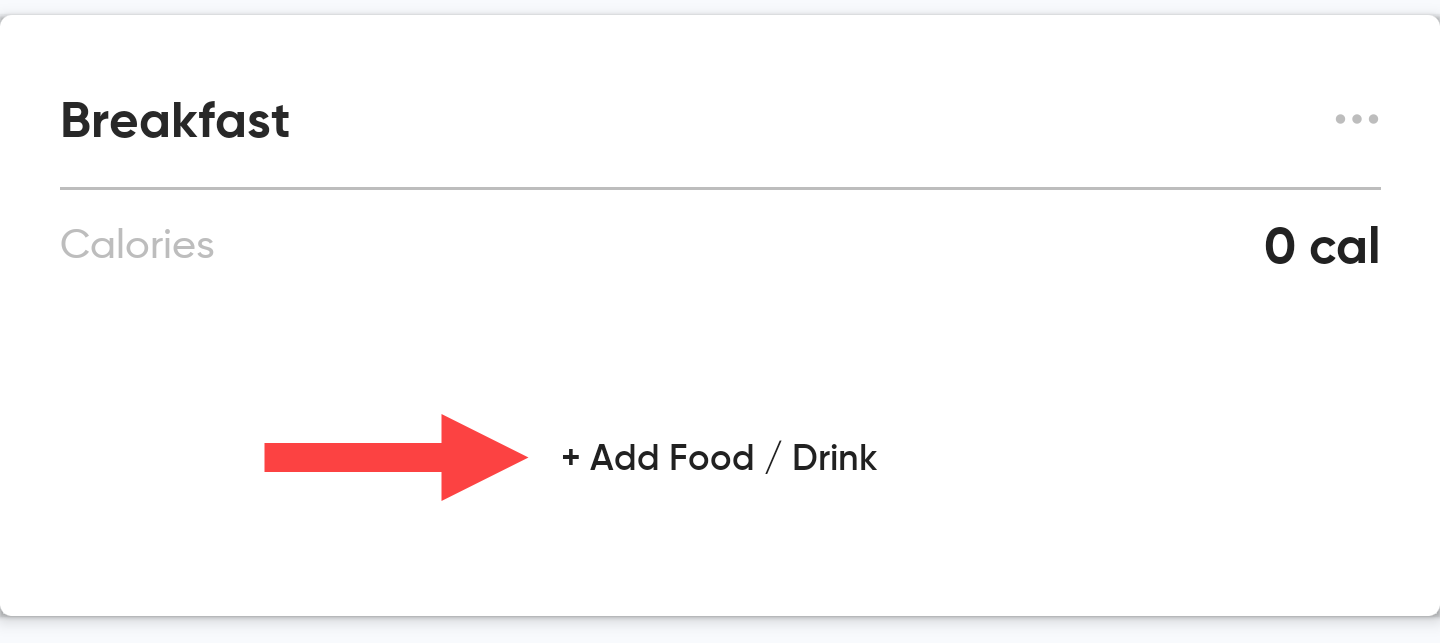 Meal Templates
Meal templates are a way for you to save preset meals and reuse them. For example, if you have a meal that you commonly eat for breakfast, you can save that meal as a template and reuse it later. To save a meal as a template:
Fill out the meal information (see below)
Select the menu icon for the meal you are saving a template of
Select Save meal as template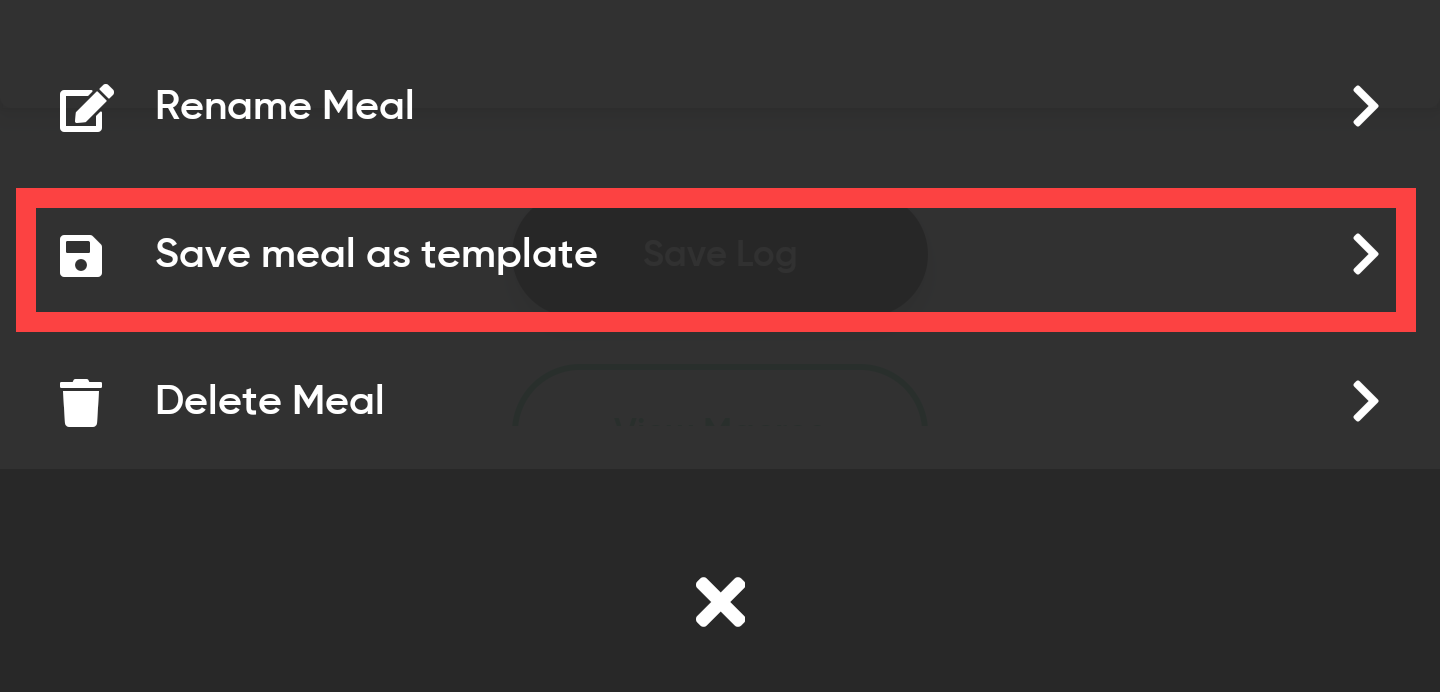 Adding Your Meals
Food and drink can be added in a few different ways:
Search through the available food within the app
Scan the barcode on the food packaging
Once you've either found the item you need or you've scanned the barcode, you will need to adjust the serving size and amount. You can also review the nutrient content if needed. Click Save to finish adding the food/drink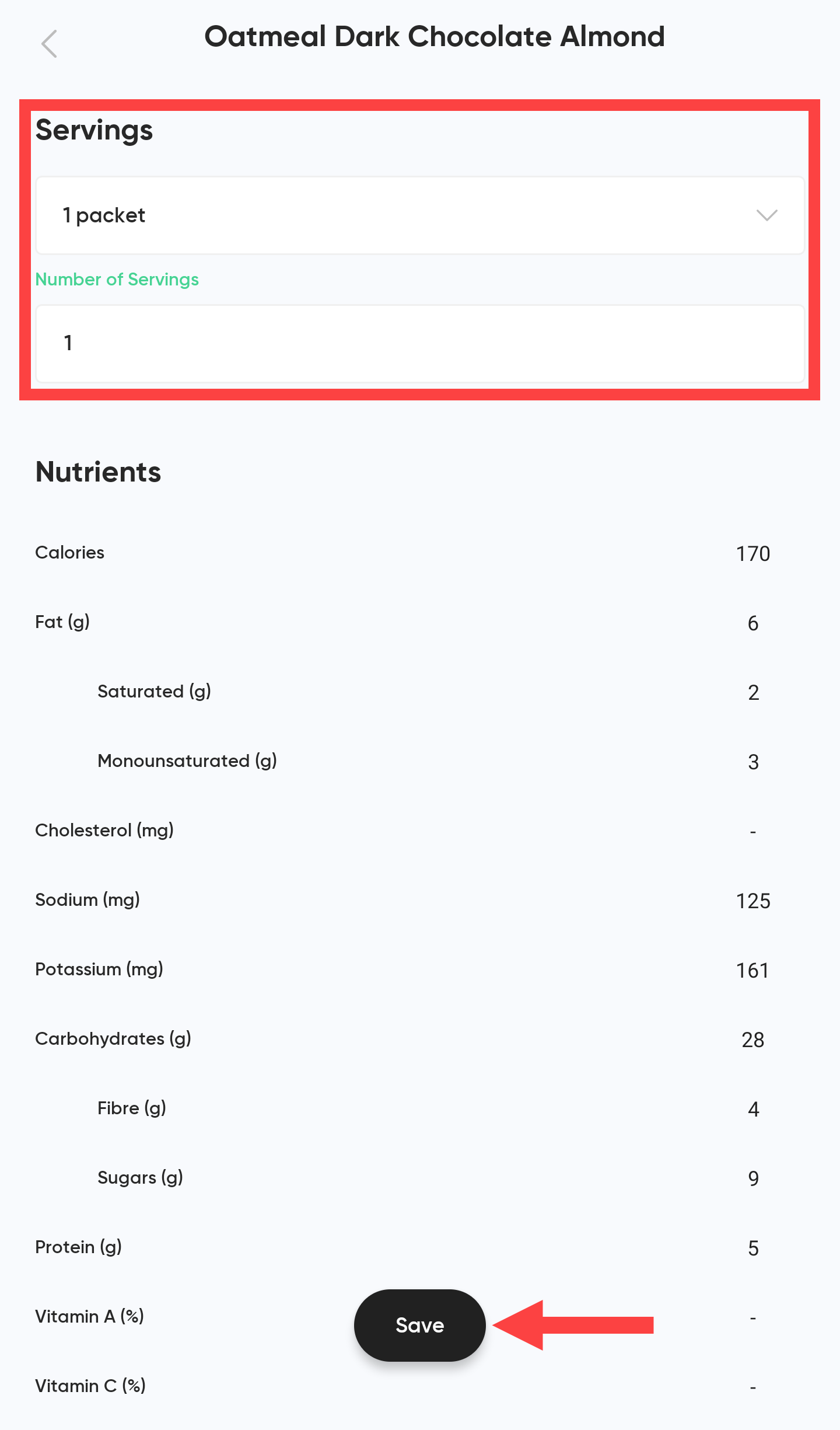 You can easily add multiple items at once by selecting Multi-Add from the Add Item menu, then select the items you are adding.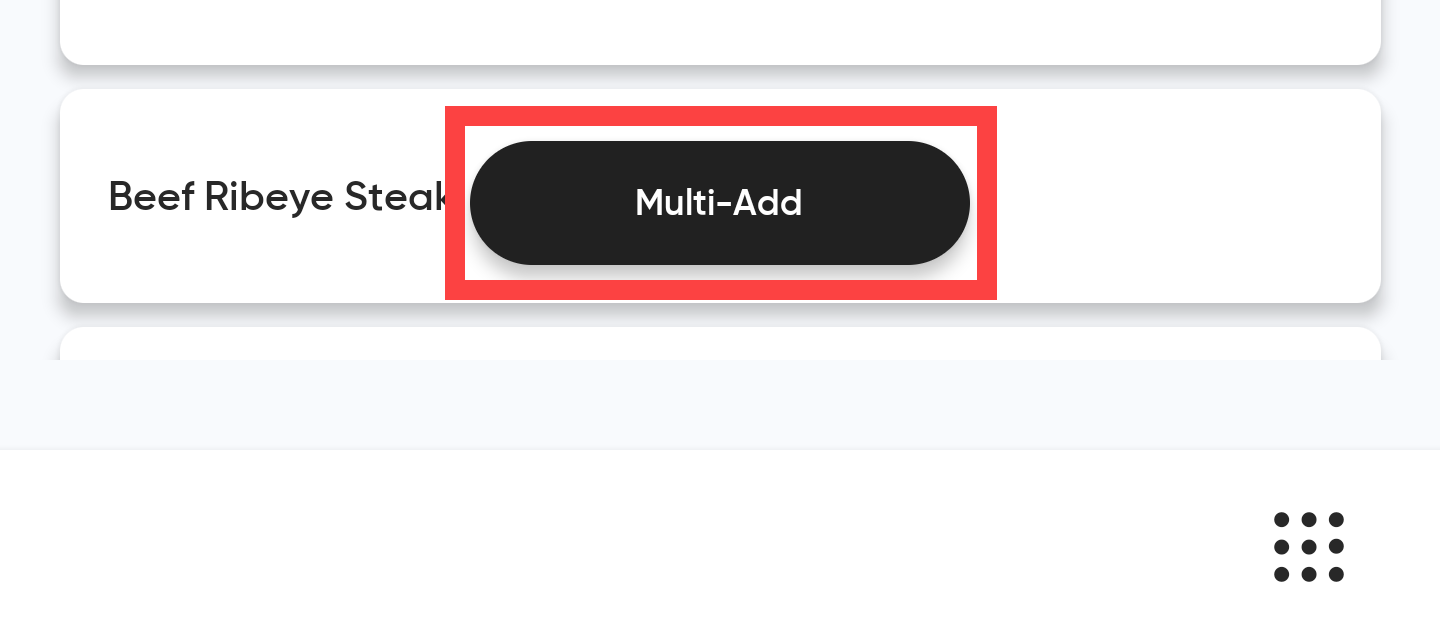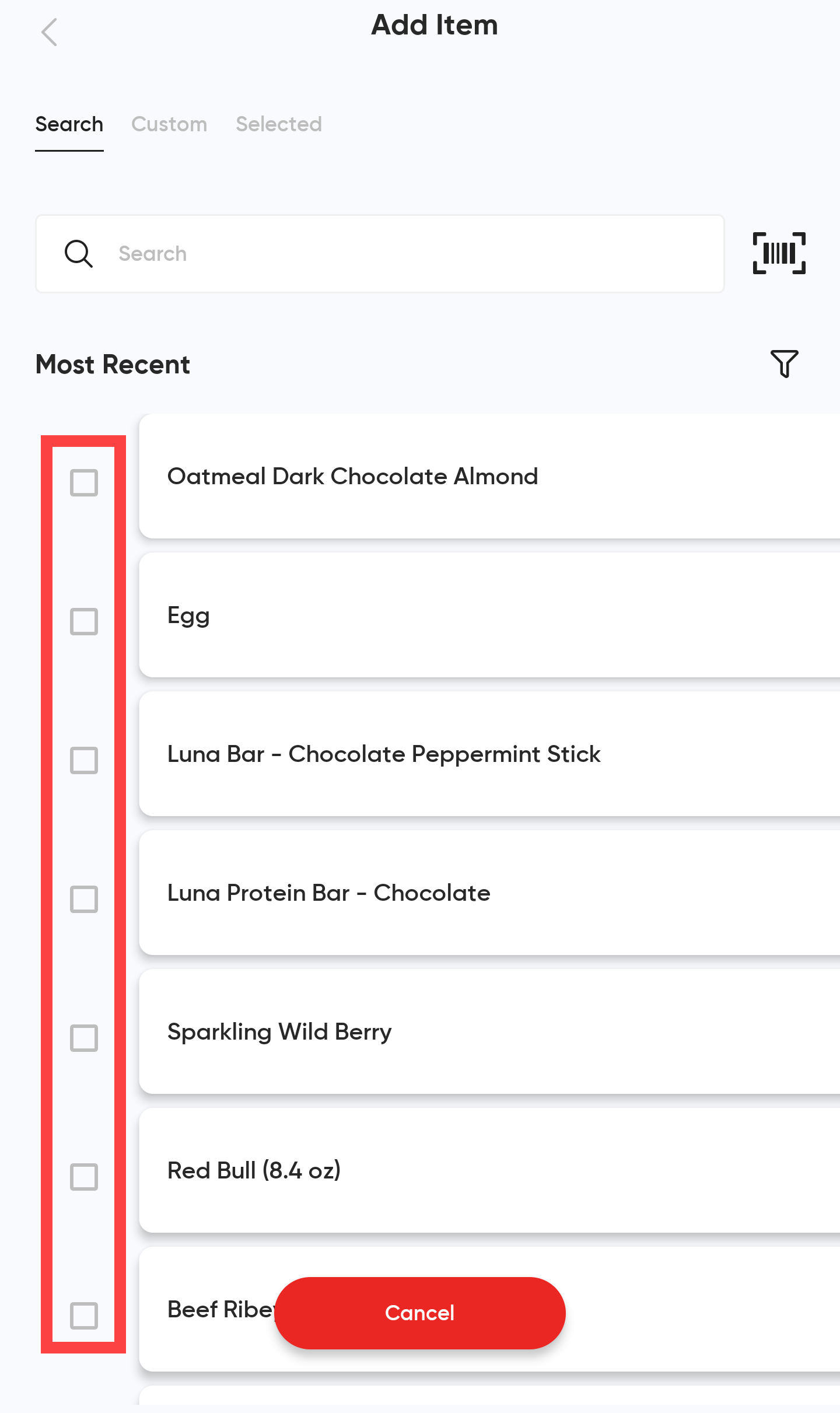 When you have finished adding the items you need, be sure to select Save Log from the main Nutrition menu. Additionally, you can select View Macros at the bottom of the log to view the total nutritional information for the current log.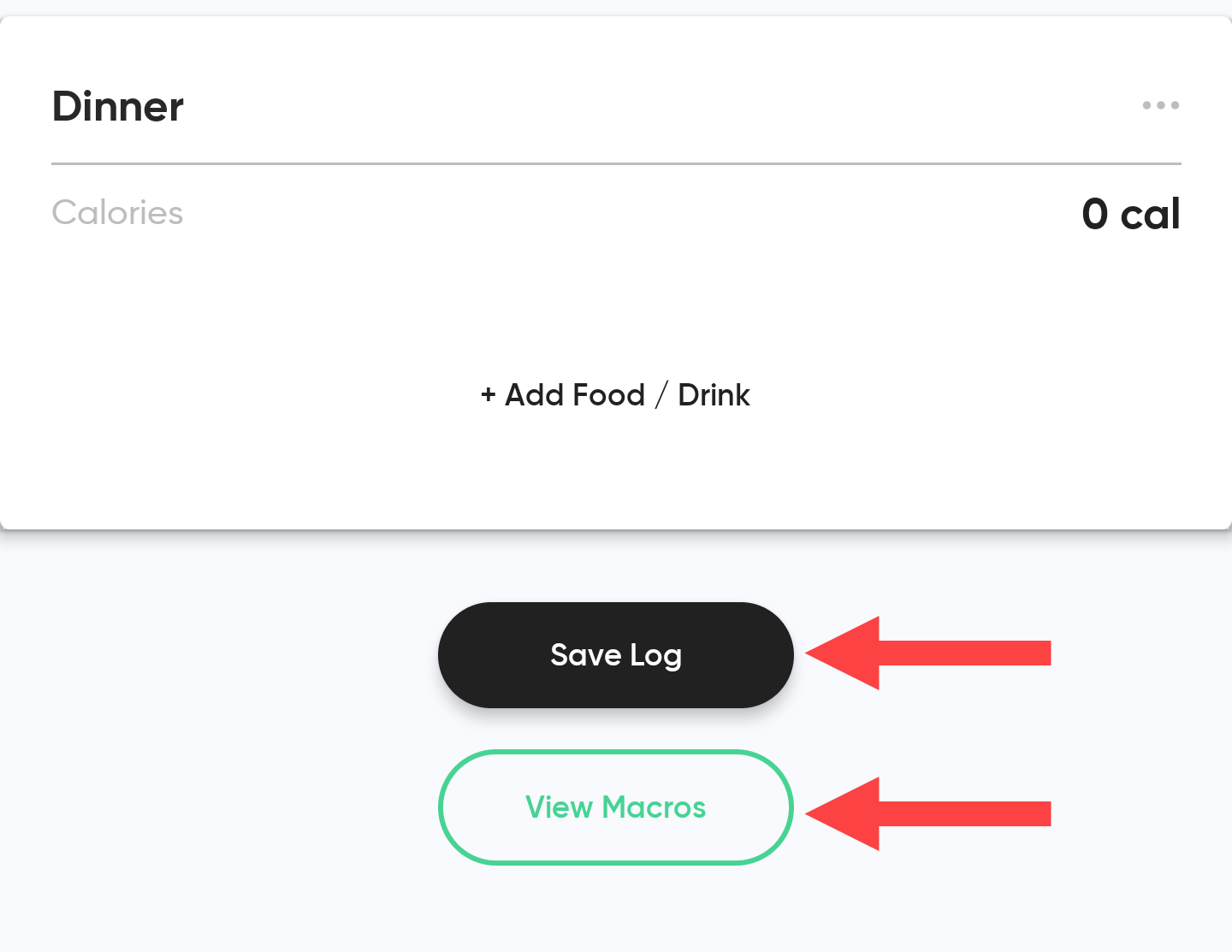 Once you save the log, selecting Log Nutrition again will load the same log, allowing you to continue adding to your meals throughout the day.
---