You may find additional, useful information in these articles:
If your club is NOT integrated with Club OS, you may want to still have prospect offers for potential members to sign up for. These offers should be more like trial memberships with the goal of eventually upgrading the prospect to a full membership.
You can use the Online Join tools to have prospective members sign up for a prospect offer externally. You will need to take your Prospect Online Join URL from Offer Builder and provide it to your potential members either through social media, your club website, or any other means you can use.
Accessing the Prospect Online Join URL
The Prospect Online Join URL can be accessed from inside Offer Builder. You should copy this URL and embed it in your website or post it to your social media to provide easy access to prospective members.
To access the URL:
Navigate to Offer Builder from the My Apps page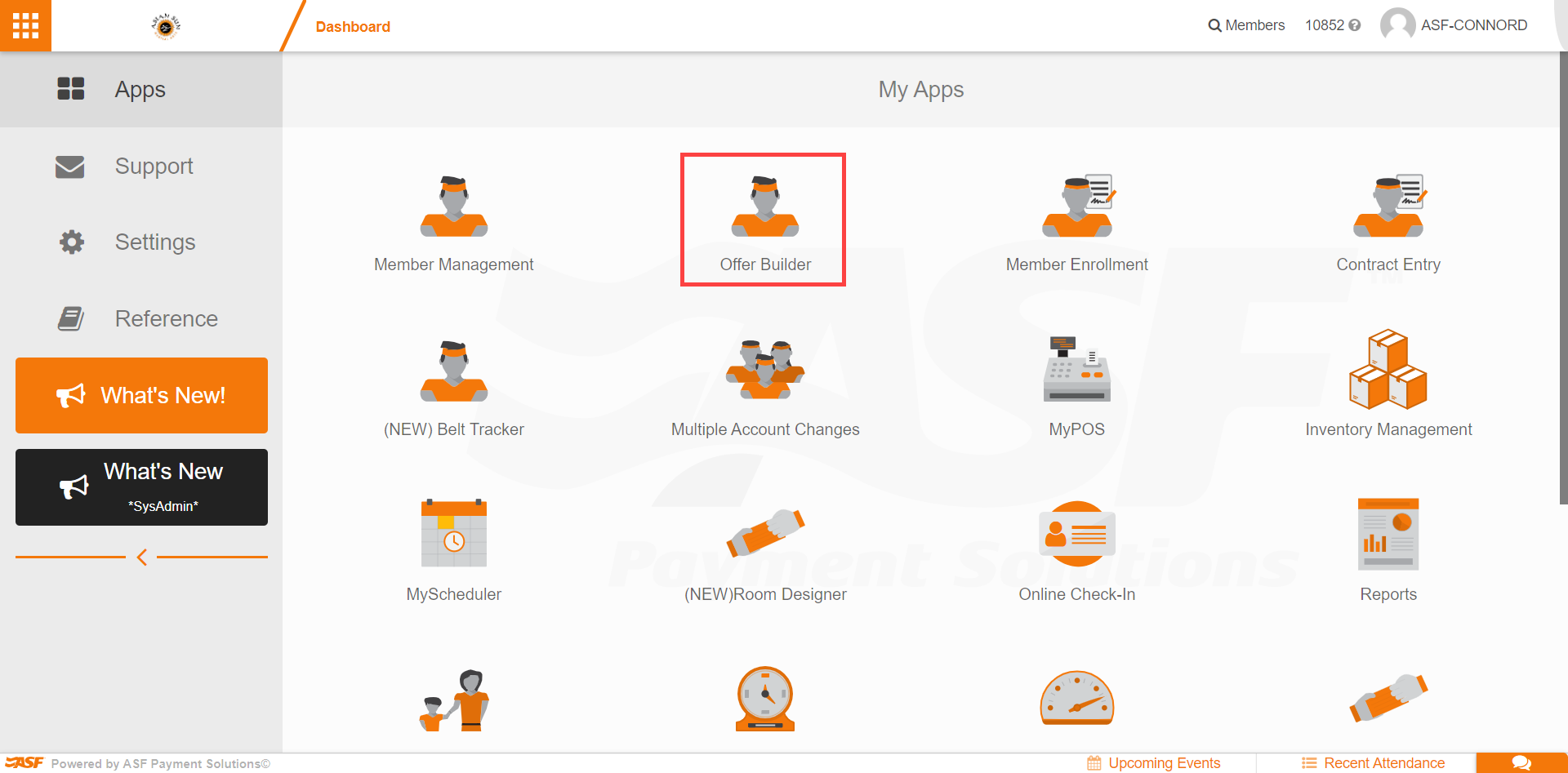 Select Online Join All Offers Link (Prospect) from the Offer Builder menu. This will open the external prospect page in a new tab.
Take the URL from the webpage and have it embedded into your club website, or post it to social media.
Using Online Join for Prospective Members
When a prospective member accesses the Online Join page, they will first need to select the Prospect Offer that they wish to sign up for.
Next, they will need to fill in their personal information and pay for any up-front costs that have been set up for the prospect offer. They will also have the option to add Credit Card/EFT information to their account for future use.